May 5, 2017
Taking on the life of a truck driver isn't an easy decision. Your new lifestyle will consist mainly of you and your truck and you have to work to reduce truck driver stress. Driving can be a rewarding and pleasant career though. For example, think of refrigerated truck drivers as the people who deliver the fresh flowers and candy so that millions can celebrate Mother's Day.
Even with the reward at the delivery point, getting used to driving the long haul isn't easy at first. Here are some tips for helping you cope with truck driver stress.
Career Development
Some companies will have "driver assistant" programs for rookies. This is a kind of mentoring relationship where you can turn to a more experienced driver for guidance. Solid trucking companies are always concerned with helping your career. Many will help you get CDL licensed and find the right opportunities for your situation. If your company has such a program, make sure to take advantage.
Time Management
Give yourself extra time to get to your destination. Feeling rushed is one of the chief causes of stress, and every delay or traffic jam is only going to contribute to raising your blood pressure. Arriving early will give you a few minutes to relax. Try to manage things so that you are always a little ahead of schedule and you will have time to stop and enjoy yourself.
Your Truck Is Your Sanctuary
Get used to thinking of your truck as more than a vehicle. It's your personal haven from the anxiety of the outside world. While you're behind the wheel you're in control. Take along any personal touches or gadgets you need to counter truck driver stress. Make that truck your own space and have fun with it.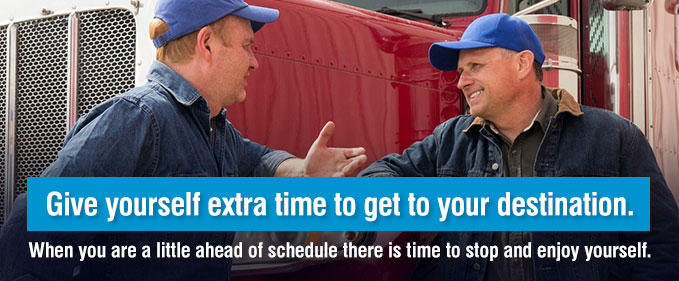 Enjoy Some Music or Books
Everybody finds emotional release in music, whether it's country or hip hop. Finding a favorite music playlist or a good audio book is the perfect way to relieve truck driver stress. For some inspiration, check out Today's Trucking 50 best trucking songs of all time. Turn up the music and sing along. It matters that you enjoy yourself and stay alert.
Utilize Snack Time
Along with your music, take along a cooler full of your favorite snacks and beverages. Stocking up at a grocery store will save you time and money over the prices charged at convenience stores and truck stops. You can also make healthier choices to manage weight or combat the physical effects of stress.
Drive With ABCO
ABCO Transportation specializes in temperature-sensitive freight. We celebrate diversity and provide competitive wages and excellent benefits to all employees. If you're ready to get behind the driver's seat with a company that cares about its drivers, contact us today. We offer fantastic driver benefits and would love to speak with you about our truck driving opportunities.