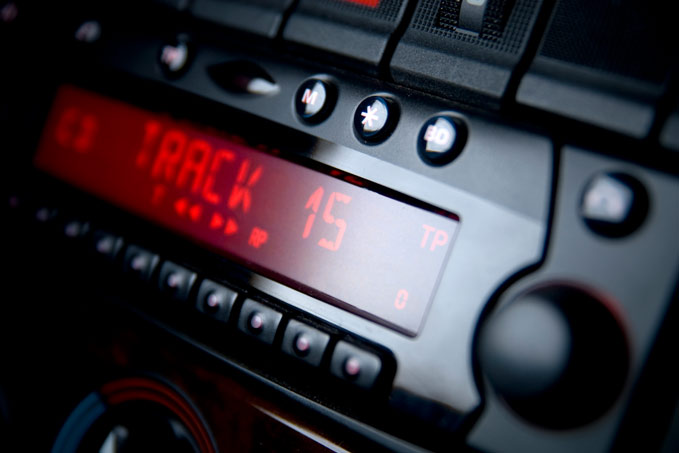 March 22, 2017
Eight to 10 hours. That's a long time to be sitting in a truck. Truck drivers spend most of their days gazing forward, watching the pavement and looking at the scenery. It's not like you can watch television or read a book to help pass the time.
But what about listening to audio books for truckers? That makes spending a day on the road with a good book not so difficult. While book and department stores offer a wide assortment of good books on CD, numerous apps, including Amazon's Audible, provide truck drivers with the opportunity to listen to a good book easily and conveniently. And audio books can last several days.
Top 10 Audio Books
Here are the New York Times' top 10 audio books:
"Norse Mythology" by Neil Gaiman presents a dazzling version of the great Norse myths.
"Echoes in Death" is a chilling suspense novel from the author of "Brotherhood in Death," J. D. Robb.
"Never Never" by James Patterson and Candice Fox is a mystery crime drama.
John Grisham's "The Whistler" is a high-stakes thrill ride through the darkest corners of the Sunshine State.
"Right Behind You" by Lisa Gardner takes the author's wildly popular brand of suspense to new heights.
Colson Whitehead's "The Underground Railroad" is a magnificent tour de force chronicling a young slave's adventures as she makes a desperate bid for freedom in the antebellum South.
"Two by Two" by Nicholas Sparks is an emotionally powerful story of unconditional love, its challenges, its risks and, most of all, its rewards.
"The Girl Before: A Novel" by JP Delaney is an enthralling psychological thriller that spins one woman's seemingly good fortune and another woman's mysterious fate through a kaleidoscope of duplicity, death and deception.
"My Not So Perfect Life: A Novel" By Sophie Kinsella is part love story, part workplace drama; this sharply observed novel is a witty critique of the false judgments we make in a social-media-obsessed world.
John Darnielle's "Universal Harvester: A Novel" is a story about life in a small town that takes a dark turn when mysterious footage begins appearing on VHS cassettes at the local Video Hut.

Listen to ABCO
What do you think about this top 10 list of audio books for truck drivers? Do you have some favorites of your own? Comment below. If you are interested in working for a company that really cares about its drivers, contact us today. We offer fantastic driver benefits and would love to speak with you about our truck driving jobs.