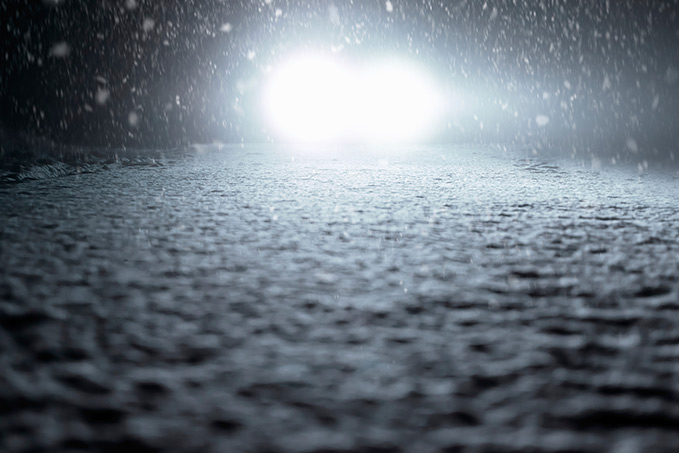 November 17, 2023
Winter months can be a dangerous time for truck drivers if they're caught unprepared. Here at ABCO Transportation, we really care about our drivers and their families. We encourage our drivers to always put safety first. That's why today's blog is all about winter driving safety tips.
Do A Pre-Trip Inspection
Make sure you check that all of your lights are working properly. Also do a hands-on inspection of the tires, wiper blades and fluids.
Plan Your Trip in Advance
Be sure to check the forecast of the area where you'll be traveling to and map out your route accordingly. If you're going to be traveling through heavy snow weather, calculate your speed at 25 mph and plan safe parking places. This will help ensure you don't exceed your hours-of-service limit before you can get to a safe place.
Pack the Essentials
Make sure you have a flashlight in the glove box, food, water, extra gloves, rain gear, a good coat, a windshield scraper, tire chains or traction mats, jumper cables, extra windshield washer fluid and a bag of sand or salt.

Use Caution In Traffic
Keep a good following distance of 7-14 seconds or more so that you can have time to react. Be aware of bridges which can freeze before the road does and be extra cautious on interstate entrance and exit ramps.
Know Your Winter Storm Warning Terms
It's important to know what the different storm warnings mean:
Frost/Freeze Warning: Below-freezing temperatures are expected
Winter Weather Advisory: Expect snow, freezing rain and sleet that could cause life-threatening hazards
Winter Storm Watch: A storm is likely
Winter Storm Warning: Take action as the storm is entering or is in your area.
Blizzard Warning: Seek refuge immediately due to snow, strong winds, deep snowdrifts, near-zero visibility and life threatening wind chill.
Are you ready for winter driving? Remember to always put safety first. If you have more suggestions or tips, comment below. We'd love to hear from you.