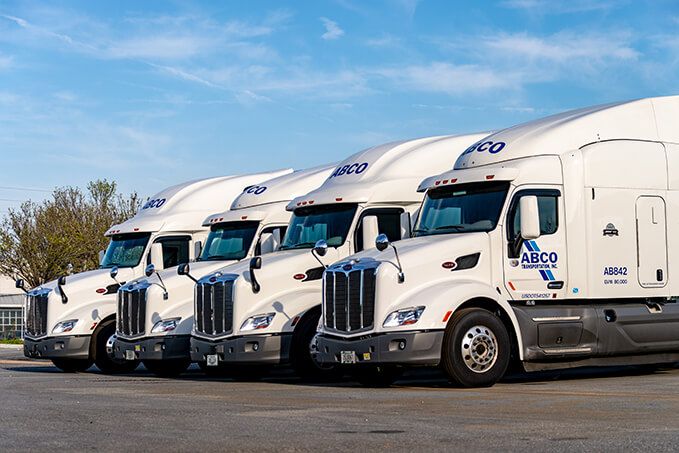 August 5, 2022
When the majority of your time as a trucker is spent on the road in a truck, it's important to work for a company that takes care of its equipment and its truckers. The company you work for should always be investing in good truck equipment and have policies in place that keep you comfortable and safe. We asked our ABCO Transportation recruiters and our safety team for the top 10 questions drivers need to ask about truck equipment, and here's what they recommend. We've also included our own answers to these questions in case you were wondering!
1. How Old is Your Truck Equipment?
Always make sure the trucking company you work for provides newer and modern truck equipment.
"Our equipment is three years old or less. It's important to keep our equipment up to date for our drivers."
2. How Often is Equipment Replaced/Upgraded?
Drivers should look for a company that is consistently upgrading and replacing its equipment to keep their truck equipment up to date.
"Every three years. Upgrading and replacing equipment regularly shows we care about our drivers."
3. Do You Offer Automatic Only Transmissions?
These days, drivers prefer driving automatic trucks. Who can blame them? The days of spending long days working a manual transmission truck are over.
"Yes, we only have a limited amount of day cabs with a manual shift. Automatic only is important for drivers today."
4. Do You Offer Electric or Diesel APU?
Auxiliary power units, called APUs, operate accessory equipment such as air conditioning and heating systems for sleeper cabs. Diesel-powered CPUs have almost unlimited power when fuel is helping to run the APU.
"Diesel APUs. They produce a lot of power for cabs."
5. Where Do I Need to Park the Equipment While on Home Time?
Sometimes it's difficult for truck drivers to park their rigs at their homes. They might get a threatening letter from the homeowner's association or not have the room to park the rig on their property. At ABCO, you don't have to worry because trucks park at conveniently located terminals and facilities throughout the country.
"ABCO Transportation terminals are located throughout the country."
6. What Speed Are Your Trucks Governed?
It's more difficult for truck drivers to pass slower-moving trucks and vehicles when trucks run at slower speeds. At ABCO Transportation, our trucks run at higher average highway speeds.
"Our trucks are governed at 68 miles per hour, the passing feature allows them to go up to 70."
7. Are Your Trucks Equipped with E-logs?
A federal rule requires truck operators to use electronic logging devices, which are E-logs or ELDs. These devices eliminate paper logs.
"Yes, all of our trucks have E-logs."
8. Do Your Trucks Have Inverters?
Inverters provide power from a battery bank quietly without idling the truck engine to supply power to your cab.
"Yes, our trucks provide inverters for drivers."
9. Do Your Trucks Have Dash Cameras?
Many drivers want to know if the company has dash cameras, and it's a common question we receive.
"ABCO Transportation trucks do not have dash cameras."
10. Do Your Trucks Have Driver Cameras?
Many drivers also want to know if the company uses driver-facing cameras that watch them as they work.
"ABCO Transportation does not utilize driver cameras that watch drivers while they drive, eat and sleep in their cabs."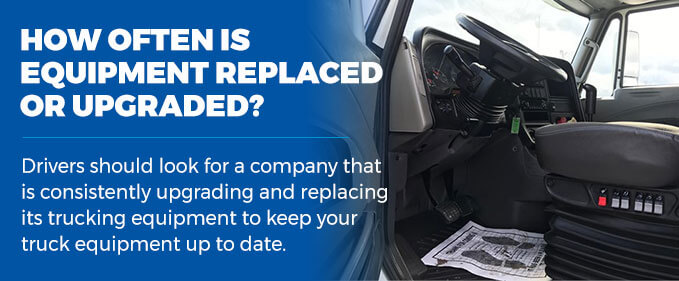 Drive with ABCO Transportation Today
When you're thinking of reasons to become a truck driver, think of joining a company that cares about your experience! Click here to view our job openings around the country. Applicants can also email recruiting@driveABCO.com or call 800.664.4410 for additional information. Looking for our Facebook page? Comment on a post with your zip code and a recruiter will reach out with dedicated trucking positions near you!