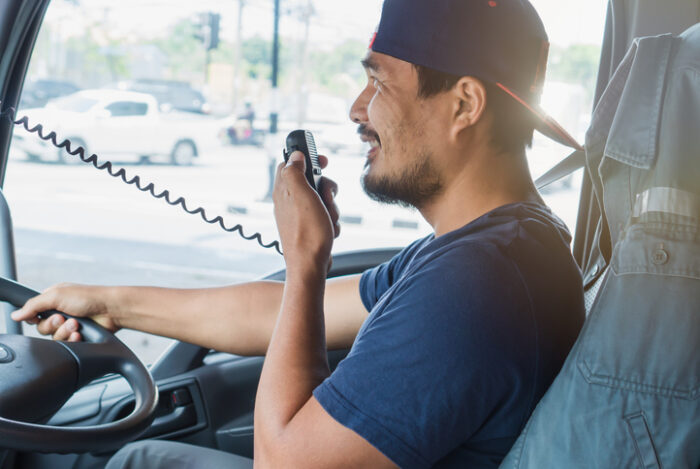 July 5, 2022
Listening to other drivers on a CB (Citizens' Band) radio may be a lot of fun and you'll hear a lot of fun trucker handles if you pay attention. You will gradually hear discussions, advice, and cautions regarding mishaps, reckless driving, and the weather. There will be a lot of sporadic conversations about diverse subjects, and one day you might wish to join in.
The drivers of ABCO Transportation are valued. We want you to enjoy driving as well as be safe when you're out on the road. Do you want to share your amusing handle? Do you intend to continue attempting to identify a handle for yourself? Below, you may read some of the craziest truck drivers' handles we've ever heard.
Real CB Trucker Handles
| | | | |
| --- | --- | --- | --- |
| Angry Bull | Blue Anteater | Cadillac Dragon | Demented Critter |
| Freight Easy Rider | Godfather Hammer | Hot Rod Jammer | Invisible Joker |
| King Lefty | Lead Foot Knight | Mad Dog Ninja | Nighthawk Machine |
| OTR Parrot | Phantom Overlord | Quick Draw Rig | Road Quicksilver |
| Shorty Trucker | Tractor Shadow | Underdog Vigilante | Victorious Unicorn |
| Witty Xpert | Xray Wanderer | Yappy Zipper | Ziggy Yard Dog |
| Broken Bunny | The Wombat | Blue Pirate | Snow Snake |
Choose a handle that will allow you to express yourself. The majority of truck drivers choose a handle that is related to an activity they find enjoyable or a nickname that other drivers have given them. Be as imaginative as you like, but keep in mind that anyone nearby will hear what you say when you speak on a CB radio. There are many "not safe for work" truck driver handles available, and despite how absurd that may sound, other motorists would enjoy it if you choose something a little friendlier.
Are you having trouble choosing a truck driving handle? We've made a CB Handle Generator for you to help you choose!
If you are more interested in creating your own trucker handle from scratch, use these tips below to help you!
Handle Creation Tips
Choose a color: blue and black tend to be popular
Decide an animal: bunny, wombat, cat or kat, snake, beaver, and duck are some from the list above
Select an action: examples above – crawler, drifter, roller, and buster
Pick a size: little, big, large, tiny, and Lil – these are all variations we have seen
Drive with ABCO Today
When you're thinking of the reasons to become a truck driver, join a company that cares about making your experience matter! Click here to view our job openings around the country. Applicants can also visit our website, driveabco.com or call 800-664-4410 for additional information. Looking for our Facebook page? Comment on a post with your zip code and a recruiter will reach out with over-the-road positions near you!