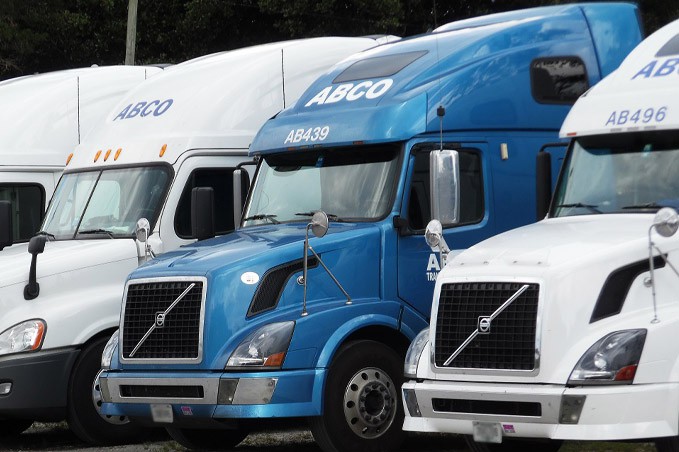 July 19, 2022
The hub and spoke system was originally utilized in the airline industry and it has been adapted to the trucking industry with the transportation of freight. The hub and spoke system has some faults when trying to move people from place to place, but excels at the transfer of goods.
ABCO Transportation cares about our drivers and strives to get them home to their families as much as possible. We understand that drivers spend a lot of hours on the road away from their families, and the hub and spoke model has helped bring more drivers home more often. Read further to learn more about the benefits of the hub and spoke system.
What Is Hub and Spoke?
The hub and spoke model is designed to have a central location, the hub. The hub then connects with many additional locations nearby that are frequently used, creating the spokes. The spokes can be the final destination or a drop-off point to transfer the freight to another driver until the freight reaches its final destination. There are multiple hubs spaced much farther apart than the spokes to create more centralized locations.
Home Time for Truck Drivers
A major benefit to the hub and spoke system is the additional home time truck drivers receive. When using the hub and spoke system, drivers will travel shorter distances to pick up and deliver their freight. Most hub and spoke systems keep drivers within 200 to 300 miles of their main hub, which makes it much more reasonable for a driver to come home on nights and weekends based on their schedule. For drivers not wanting to be out on the road for two weeks or longer, this is a more preferred route.
Hub and Spoke Conserves Resources
The hub and spoke system makes better use of resources, including drivers, trucks, delivery time frame and sorting of freight. By centralizing your freight drop-off and pick-up locations, you can make better use of the trucks and drivers' time. Knowing when trucks will be coming to the hub can help with scheduling delivery times for freight with the receiver. This can help prevent drivers from having too much downtime waiting for their freight to be dropped off by another driver. We all know drivers hate waiting around and would rather be on the road.
Drive for ABCO Transportation
ABCO Transportation strives to create the best driving environment for our employees. We care that you get to spend quality time with your friends and family. When you're thinking of reasons to become a truck driver, join a company that cares about making your experience matter! Click here to view our job openings around the country or call 800-664-4410 for additional information. Looking for our Facebook page? Comment on a post with your zip code and a recruiter will reach out with over-the-road positions near you!