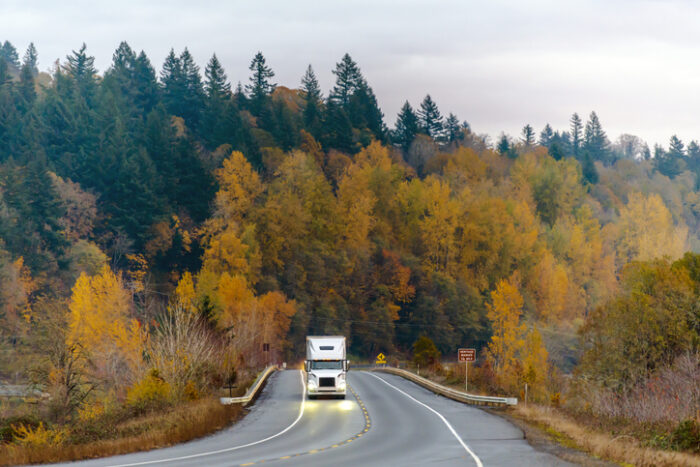 April 6, 2022
Over-the-road trucking is a critical employment industry in the United States. No matter what any industry produces, its goods must travel around the nation to reach their final destination. Over-the-road truck drivers make this happen and serve as the backbone of American transportation.
Over-the-road trucking (OTR), also referred to as long-haul trucking, is the transportation of goods over long distances. OTR drivers are typically on the road for several weeks at a time. For this reason, many OTR drivers operate sleeper cab trucks to allow them to rest during their off-hours at designated truck stops.
In our guide below, we outline the basics of over-the-road trucking. We also discuss the advantages and disadvantages of OTR driving, as well as what requirements drivers must meet to be OTR eligible.
What is Over-the-Road Trucking?
Over-the-road trucking involves hauling cargo over long distances and being on the road for over several weeks at a time.
What Type of Freight is Hauled on an Over-the-Road Route?
The type of freight hauled on OTR routes varies from company to company. At ABCO Transportation, we specialize in dedicated, regional, and over-the-road freight services. We can handle all of your transportation needs, from temperature services to dry freight. Our over-the-road services are vital to the supply chain's success. Among the services we provide are:
OTR Services
Long Haul Expedited (Team Transit)

Regional (Southeast/Northeast/Midwest/West)

Refrigerated/Dry

HAZMAT/Tanker

High Value
How Much Home Time Do OTR Truck Drivers Get?
Over-the-road drivers often work for 4-6 weeks before returning home. On the other hand, many drivers prefer to stay out longer or spend their "home time" somewhere other than their actual house. A major factor in the amount of time OTR drivers spend on the road is whether they're owner-operators or employed by a company. Drivers that work for a company have their road and home time dictated by their employer.
Relationships or long-term partnerships might be strained by such a work schedule and it's always a good idea to have a thorough discussion with your partner to evaluate if such a lifestyle is feasible. Before taking a job that demands national driving, it's important to consider how much time you'll be away from home.
How Far Do Over-the-Road Drivers Travel?
OTR drivers transport goods all over the country, even into Canada and Mexico. According to the Federal Motor Carrier Safety Administration's Hours of Service standards, over-the-road truckers cannot drive over 11 hours in a day. A regular over-the-road route will average 55 to 60 miles per hour if all other factors are equal. This equates to 605 to 650 miles a day at the end of an 11-hour driving shift.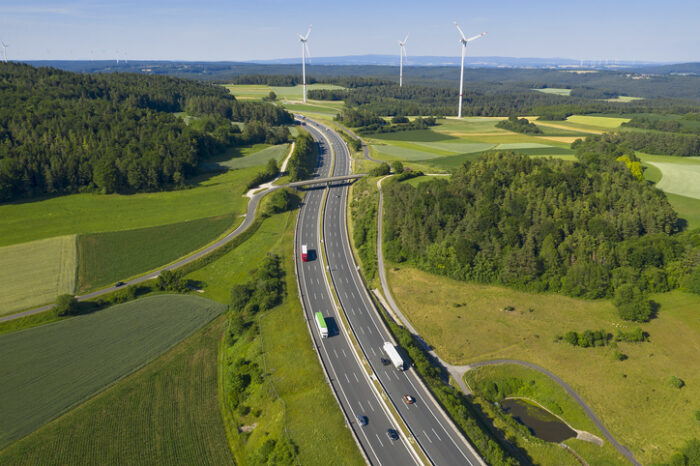 What are the Advantages and Disadvantages of an OTR Trucking Job?
If you're a local truck driver considering a move to an over-the-road fleet, make sure you are aware of the benefits and potential setbacks of driving over-the-road lanes.
Advantages
Higher Salaries
The structure of OTR trucking jobs differs from that of most other occupations. Rather than being paid by the hour, most drivers are compensated by the mile. For truckers, it's not about the time, but about the productivity. The more miles you travel, the more money you'll earn.
The amount of money you make varies a lot based on the trucking firm you work for and the kinds of items you transport. Salaries for truck drivers have been gradually increasing over the last few years. According to the Bureau of Labor Statistics, the average yearly compensation for an OTR Truck Driver in 2018 was $43,680, up from $40,260 in 2015. Many veteran drivers, on the other hand, might earn upwards of $70,000 per year.
Drivers, like most other vocations, will enjoy big pay increases as their experience grows. Furthermore, many trucking companies provide sign-on bonuses to recruit new drivers and safety bonuses to incentivize excellent driving, owing to a driver shortage. Both of these bonuses have the potential to increase your annual salary.
Seeing The Country
Long-haul trucking jobs often have the benefit of making the road your workplace. For many company drivers, it's also an opportunity to take in the views, eat the food and experience the culture of other parts of the country. If you're young, single, and adventurous, you could find that this lifestyle is ideal for you.
Job Security
Truck driver occupations are often in demand more than workers from other U.S. industries. There will always be fresh roles available due to the shortage of truck drivers. Companies in the trucking industry are always looking for new drivers, particularly those with experience and a solid safety record, and are willing to pay greater salaries and bonuses to attract new talent.
Disadvantages
No Set Schedule
OTR truckers are subject to strict regulations governing the amount of driving time they can log in a given period. As a result, many trucking jobs begin after the conclusion of the obligatory rest period, meaning your schedule may vary from week to week.
Away From Home
The disadvantage of OTR trucking jobs is that if you have a family, you, your spouse, and your children, may find this type of travel extremely challenging. Long periods of absence can put a strain on family relationships. Some truck drivers struggle to acclimate to spending so much time alone. Some trucking companies enable your family (and even your pets) to travel with you to prevent drivers from missing their families and becoming burnt out too early.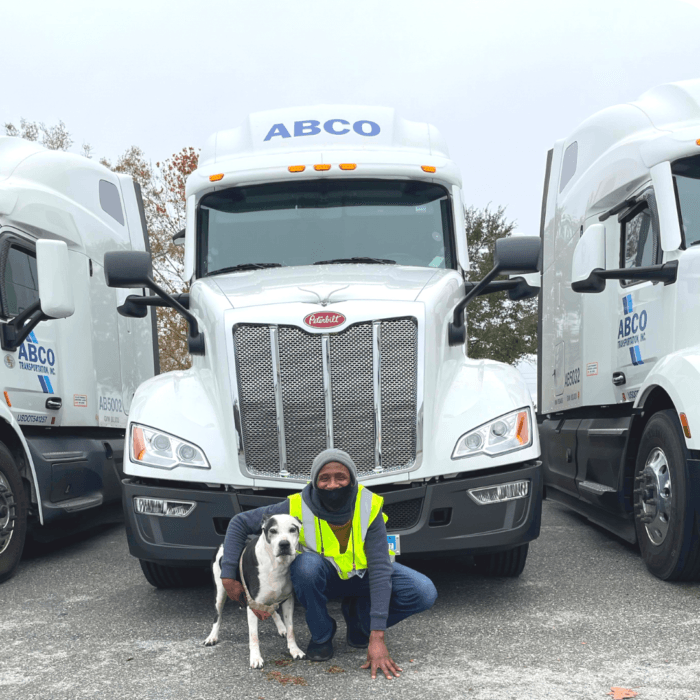 Requirements Needed to be an Over-the-Road Truck Driver
There aren't many roadblocks to becoming an OTR truck driver, but earning your Class A CDL is a critical step. To lawfully operate huge and heavy trucks in commerce, you'll need this license. If you choose, you can study on your own and take the CDL test. To add some structure to the learning process, many drivers elect to take a CDL course at a trucking school.
You'll need a specific CDL endorsement if you plan to transport hazardous items as part of your OTR job. This endorsement is known as the hazardous materials (HAZMAT) endorsement, and it can be obtained by passing a CDL HAZMAT test.
Get an Over-the-Road Trucking Job with ABCO Today
ABCO Transportation is a Florida-based company that offers several opportunities in the eastern half of the U.S. We have dedicated lanes like Southeast (SE) Regional, OTR, Regional, Dedicated OTR, and some local routes.
When you're thinking of the reasons to become a team truck driver, join a company that cares about making your experience matter! Click here to view our job openings around the country. Applicants can also email recruiting@driveABCO.com or call 800.664.4410 for additional information. Looking for our Facebook page? Comment on a post with your zip code and a recruiter will reach out with over-the-road positions near you!