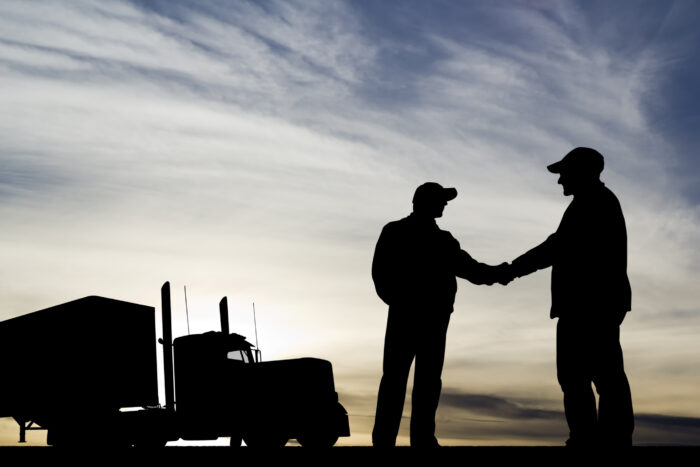 March 29, 2022
After earning your commercial driver's license (CDL), you'll have a plethora of work possibilities to suit your interests and objectives in the trucking industry. One example is team truck driving. When two drivers work together to move freight, this is referred to as a team effort. Team driving is not for everyone, and you should weigh the benefits and drawbacks before determining whether you prefer to work with a partner or alone.
Team trucking allows two drivers to work together to transport a variety of tow loads. Each driver has the same responsibilities, driving time, and truck when driving as a team. As a result, the team can work more efficiently. While one member of the team is driving, the other can be giving directions or resting and preparing for their turn.
Many people appreciate the independence and freedom that comes with driving alone on the open road. Another alternative for people who would prefer to spend their days working with others is team driving. Read below to find out why team truck driving might be the best career path for you.
What is Team Trucking?
Two licensed people take turns driving a semi-truck while overseeing various tow loads in a team truck. Because they can cover more ground with their partner, team drivers can often make more money than their counterparts.
What Type of Freight Do Team Truckers Haul?
This varies from company to company but at ABCO Transportation we specialize in dedicated, regional, and team-expedited freight services. We can handle all of your transportation needs, from temperature services to dry freight. Our team-expedited services are vital to the supply chain's success. Among the services we provide are:
Team Expedited Services
Temperature and Time Sensitive

High Value

Pharma/Nutra

Critical Need
How Much Home Time Do Team Drivers Get?
Truck drivers are allowed to drive for a maximum of 11 hours after 10 consecutive hours off duty, according to the FMCSA. As a result, one member of the team can drive for 11 hours while the other rests. Teams travel an average of 4,500-5,500 miles per week, depending on their home-time alternatives.
ABCO is a Florida-based company that offers several opportunities in the eastern half of the US. We have dedicated lanes like SE Regional, OTR, Regional, Dedicated OTR, and some local routes.
Do I Get to Pick My Trucking Partner?
It is entirely up to you who you drive with. Some drivers have a CDL-holding buddy, family member, or spouse. Having a driving partner you're familiar with can be advantageous because you'll have a better notion of how you'll get along and collaborate. This is why husband and wife teams are so frequent. Many companies, on the other hand, provide team-matching services. This will pair you with a driver who matches your personality, location, weekly income, and mileage goals.
What are the Advantages and Disadvantages of Team Trucking Jobs?
If you're a solo truck driver considering a move to the team fleet, make sure you are aware of the benefits and potential setbacks of being a team truck driver.
Advantages
Higher compensation – Team drivers typically make more money than single drivers. Despite the fact that their income is split between the two drivers, team drivers can cover a lot more ground than they could alone.
You have a companion – It's enjoyable to travel with another person. It's also reassuring to know that someone is looking out for you on the road. Team driving gives couples and friends more opportunities to spend time together.
More efficient – Trucking in groups can be more efficient and secure than driving alone. One person can keep an eye on the truck while the other goes to get some lunch or take a shower. It's also a good idea to have someone you trust watching your truck and/or cargo.
Disadvantages
No alone time – While traveling with someone else is fun, driving as a team ensures you will never be alone. For some people, alone time is a precious item that they require in order to live a healthy and happy life. As a result, for some people, team driving may not be the greatest option.
Another set of opinions – You won't have the entire cab to yourself and you won't be able to choose when you want to run. Schedules for breaks and sleeping must be coordinated with the other driver. There are a lot of things to consider when you move toward a team driving setup.
Requirements Needed to Get a Team Trucking Job?
A Class A commercial driver's license is required to work as a team truck driver. Before obtaining a CDL, certain states may require you to complete a formal skills course. Other license endorsements may be required or required to boost work options depending on the vehicle. Long-haul contracts are common for team truck drivers, who often cover 750 miles or more in a single shipment. They share driving responsibilities with a spouse while the other naps or serves as a copilot.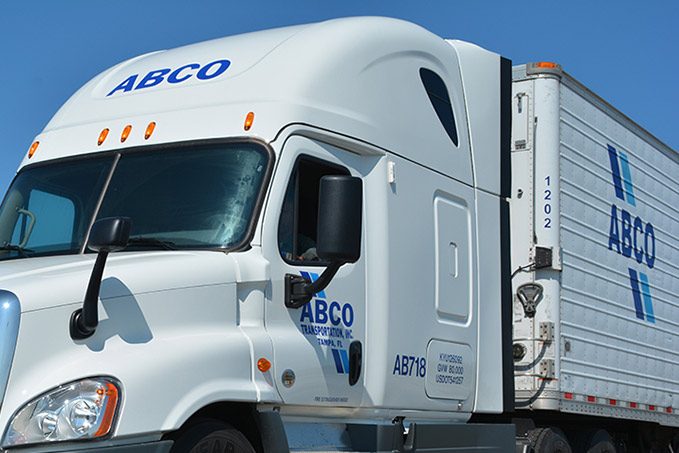 Get a Team Trucking Job with ABCO Today
ABCO Transportation is a Florida-based company that offers several opportunities in the eastern half of the US. We have dedicated lanes like SE Regional, OTR, Regional, Dedicated OTR, and some local routes.
When you're thinking of the reasons to become a team truck driver, think of joining a company that cares about making your experience matter! Click here to view our job openings around the country. Applicants can also email recruiting@driveABCO.com or call 800.664.4410 for additional information. Looking for our Facebook page? Comment on a post with your zip code and a recruiter will reach out with team trucking positions near you!