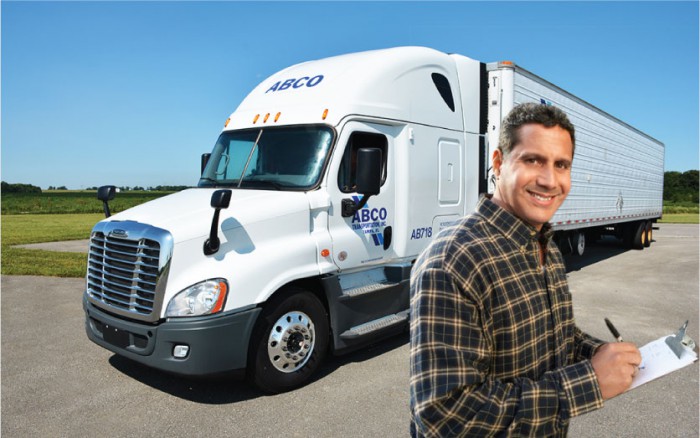 March 11, 2022
Local trucking, over-the-road and regional are the three main types of jobs available in the trucking industry today. These jobs are different yet equally important to maintaining the national supply chain. The best fit for you will depend on your lifestyle and work environment. Those who want a schedule that allows them to be home every night will probably be best suited for a local truck route.
Local trucking is a term that refers to jobs that require a driver to travel a specific and regular route in a town, city, or area. While the income for these routes may be lower than that for over-the-road (OTR) or even regional trucking roles, most local drivers return home to their families every evening or a few evenings each week.
The essence of becoming a local truck driver is enjoying several benefits, such as being home much more frequently and shorter drive times. Find out why local trucking can be the best career path for you.
What is Local Trucking?
The classification of local freight transported varies per company, however, a local truck route requires following a set route inside a town, city, or small region.
How Much Home Time Do Local Route Drivers Get?
Local trucking drivers are often able to spend almost every night at home with their families, which can be quite beneficial to individuals with children. These local lanes are usually within a 200-mile radius and the workdays are 8-10 hours long.
Due to the nature of the job, a local driver must have the ability to traverse into smaller roads, rather than the highway, frequently. They may also be tasked with backing into tight loading docks numerous times per day, which is why many local trucking companies require at least 1 year of CDL driving experience.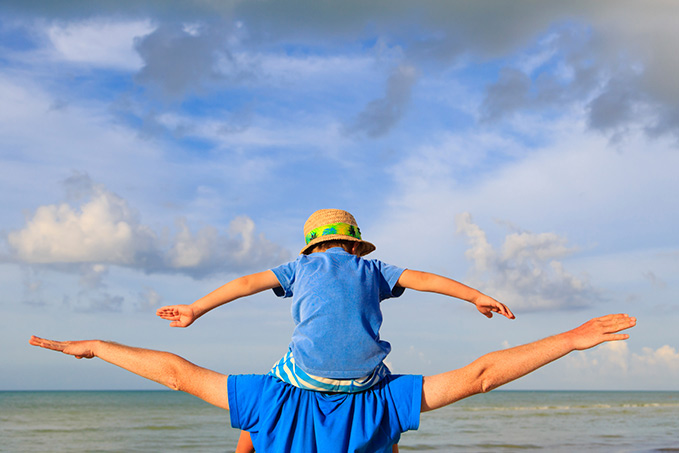 What are the Advantages and Disadvantages of a Local Trucking Job?
Advantages
Frequent Home Time – Because of the frequent home time, many drivers are drawn to local truck driving jobs. Due to shorter routes, local jobs ensure most drivers return home every night. That's a big plus for drivers with busy families.
Health Benefits – Local truck drivers gain some important health benefits, in addition to greater home time. Local drivers spend less time driving than regional or linehaul drivers. As a result, local drivers are less exposed to the dangers of driving for extended periods such as sunburn, sleep deprivation, and sitting ergonomics. They are frequently more active as well. There are more opportunities to move throughout the day because local truckers make more stops.
A Set Routine – Local trucking is for you if you prefer a set schedule. The majority of drivers have a predictable, hourly schedule. That's fantastic for making plans outside of the office. Knowing when you'll be home and when you'll need to leave provides you with a little more peace of mind.
Work-Life Balance – For local drivers, work-life balance is a key benefit. It's true, local truck driving jobs are demanding, but they also allow truckers to be present in their daily lives at home. Local drivers must still strike a balance with their families, but the benefits can be substantial. A Local truck driving job might be for you if you value being physically present for life's minor moments.
Disadvantages
Lower Pay – Local truck driving occupations pay less on average than long-haul truck driving employment. Local drivers in the United States make an average of $51,355, according to ZipRecruiter. Examine your budget to see if your money is working for you in the long run. For many drivers, the lesser salary is worth the extra work/life balance, although the pay is still a major factor.
Competitive Positions – Local fleet jobs are frequently quite competitive. Because there are so many qualified applicants, trucking companies can afford to be picky. An excellent employee may necessitate some prior driving experience. Furthermore, because there will most likely be a large number of applications, you must make a strong favorable impression when you apply. If you aren't offered a job straight away, continue to get experience to help you stand out from the pool of applicants.
Loading and Unloading – Some local truck driving jobs demand physical effort and frequent pauses. This is highly dependent on your business and the sort of haul. Drivers may be required to load and/or unload their trucks in various places.
Requirements Needed to be a Local Truck Driver
Loading and unloading freight, making deliveries, plus tracking/reporting mileage and inventory are all part of the local truck driver's duties. The size and weight of the truck determine the employment requirements for a local truck driver. Operating a truck and possessing a Class A commercial driver's license (CDL) are major requirements for heavy vehicles. A Class A CDL is required for most truck driving positions and the prior truck driving experience is preferred.
ABCO Transportation is a refrigerated transportation company that specializes in the supply chain of perishables and temperature-sensitive goods. If you're interested in a local position and want to know what you'll be shipping if you work for us, visit shipabco.com for more information about our refrigerated freight transportation services.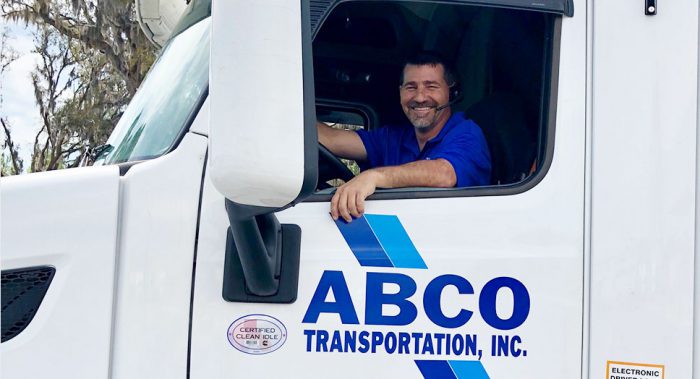 Get a Local Trucking Job with ABCO Today
At ABCO Transportation, we're always looking for experienced local truck drivers to help grow our company and provide excellent service to our customers. If home time, a set routine, and a good work/life balance appeal to you, becoming a driver for us might be your calling.
To see all of our employment positions across the country, click here. For more information, send an email to recruiting@driveabco.com or call 800.664.4410. If you are looking for our Facebook page, you have come to the right place. Leave your zip code in a comment and a recruiter will contact you for any openings in your area!