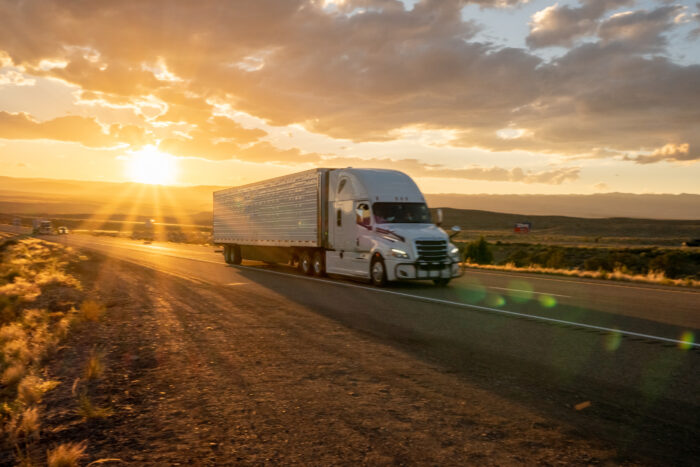 March 28, 2022
As a Regional truck driver, you may benefit from advantages, such as being home several times a month, earning more than local truckers, and having the freedom and excitement of seeing the region where you live and work. Being part of a regional fleet, your experiences will differ, depending on the job you have and the type of freight you deliver.
Regional trucking is trucking in a defined area or geographic region. A regional driver delivering loads to Ohio, Indiana, and Illinois, for example, would cover the Midwest. Regional truck drivers could also have a specific regional truck route comprising regular deliveries to the same clients. Regional truck drivers usually work during the week and return home on weekends.
Between the realms of over-the-road (OTR) and local trucking lies Regional trucking. If you don't want to spend the weeks away from home that OTR drivers run and want to make more than local trucking, regional truck driving might be your answer.
What is Regional Trucking?
The area in which a truck driver primarily operates is referred to as the region. Truck drivers in regional trucking, as opposed to national or local trucking, work within a defined territory that often encompasses a few states or a 1,000-mile radius.
We specialize in dedicated and regional freight services at ABCO Transportation. We can handle all of your transportation needs, from temperature services to dry freight. Our regional services are vital to the supply chain's success. Among the services we provide are:
Regional Services
Long Haul Expedited (Team Transit)

Regional (Southeast/Northeast/Midwest/West)

Refrigerated/Dry

HAZMAT/Tanker

High Value
How Much Home Time Do Regional Route Drivers Get?
Regional freight hauling within a single geographical region, such as the Northeastern or Southwestern United States, is referred to as regional trucking. Most drivers work within a 1,000-mile radius and return home many times a month, usually on weekends.
While enjoying the many times you'll be home, why not take advantage of taking your family to our exclusive resorts? Drivers at ABCO Transportation have the opportunity to stay at our exclusive resorts – The Castaways on the River in Astor, Florida, and the Misty Mountains Resort in Cashiers, North Carolina. Employee resorts are one of the many nontraditional advantages of being an ABCO Transportation driver.
Average Miles Driven Per Day/Week?

There are plenty of factors that go into distance and mileage, but on average, our regional accounts at ABCO Transportation accumulate 2,800 miles. We heavily concentrate on supporting the supply chain east of I-35. Our grocery dedicated accounts average around 3,000 miles running Florida, Alabama, Georgia, and back to Florida.
What are the Advantages and Disadvantages of a Regional Trucking Job?
Drivers can choose from a range of jobs in the trucking industry, each with its own set of benefits and drawbacks. It's helpful to know what types of driving jobs are available — and what each type of employment entails — when it's time to make a change.
Advantages
Free Weekends – Regional truck drivers have the advantage of being able to spend their weekends at home because they normally work during the week. This isn't always the case with OTR trucking jobs, thus, many people prefer driving regional lanes.
Higher Pay – The majority of regional trucking jobs pay by the mile. Because you drive more miles on a regional route than a local trucker, you will typically earn more money.
Less Manual Labor – Unlike local truck drivers, regional truck drivers rarely perform manual labor. Others will load and unload the vehicle, allowing the driver to take a break. This is a significant advantage, especially after long drives.
Disadvantages
Overnight Stays – Many regional truck routes need the driver to stay overnight, which can keep them away from their families.
Long Hours – Regional truck drivers are frequently on tight timetables, resulting in overnight journeys. This might result in long periods of driving, perhaps for several days.
Traffic – While regional truck drivers may earn more money depending on miles driven, this can be a disadvantage if you are stuck in traffic. This is sometimes because you spend time driving but do not travel far if your destinations are in cities, lowering your hourly earnings.
Requirements Needed to be a Regional Truck Driver?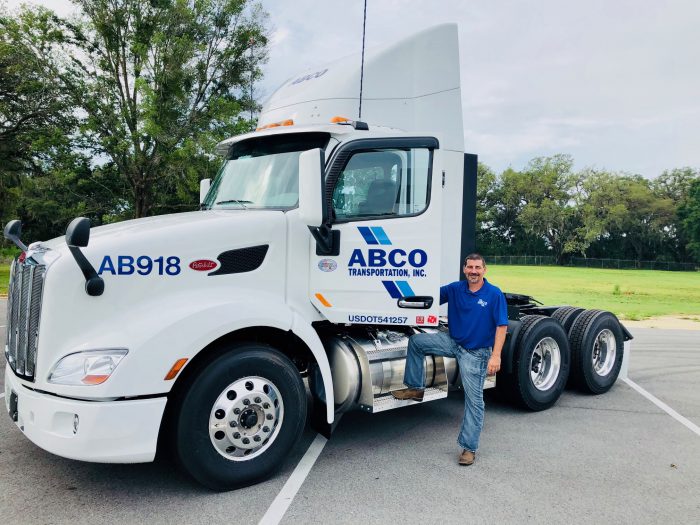 Operating a truck and possessing a Class A commercial driver's license (CDL) are major requirements for regional trucking. A Class A CDL is required for most truck driving positions and prior truck driving experience is preferred.
You can get endorsements as you get your Class A commercial driver's license. Endorsements give you permission to drive specific sorts of commercial vehicles and move certain types of products. Endorsements might be thought of as "additional permissions."
ABCO is always looking for elite drivers to join the team and fill trucking jobs at our service centers around the country. Here's a bit about what we're looking for from ABCO applicants:
Great attitude and work ethic

Experience and professional skill

Clean MVR

Mutual respect and communication
Get a Regional Trucking Job with ABCO Today
Don't miss out on being able to be home more often, earn more than local truckers and explore the beautiful sights of your region. If you think this sounds like a career for you, we're always looking for experienced regional truck drivers to help grow our company and provide excellent service to our customers.
To see all of our employment positions across the country, click here. For more information, send an email to recruiting@driveabco.com or call 800.664.4410. If you are looking for our Facebook page, you have come to the right place. Leave your zip code in a comment and a recruiter will contact you for any openings in your area!