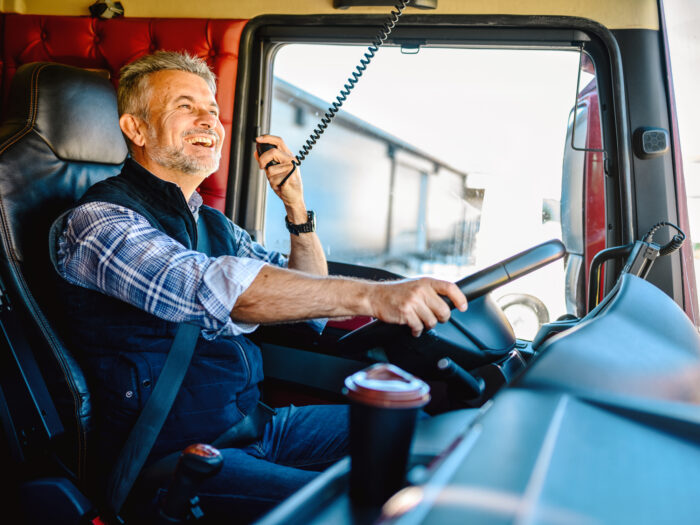 February 17, 2022
Top 15 Reasons to Become a Professional Truck Driver
Without a doubt, there are several reasons to become a professional truck driver, and now is the perfect time to consider this career path. The trucking industry is in dire need of quality company drivers and is offering competitive salaries and benefits for their professional drivers.
Some of the top reasons to become a truck driver include substantial compensation, affordable training, and job stability. Many people also consider the ability to travel and sense of freedom as key in factors joining the trucking industry. Regardless of which aspects appeal to you, now is an excellent time to join the profession.
Here are the top 15 reasons to become a professional truck driver.
You'll Be Well Compensated
The salary of a truck driver varies, but earning your Class A CDL is a great way to increase your salary as a driver. According to the Bureau of Labor, the average wage for heavy and tractor-trailer drivers in May of 2020 was $47,000.More specialized positions, like as dedicated drivers, can earn even higher salaries.
A Chance to Travel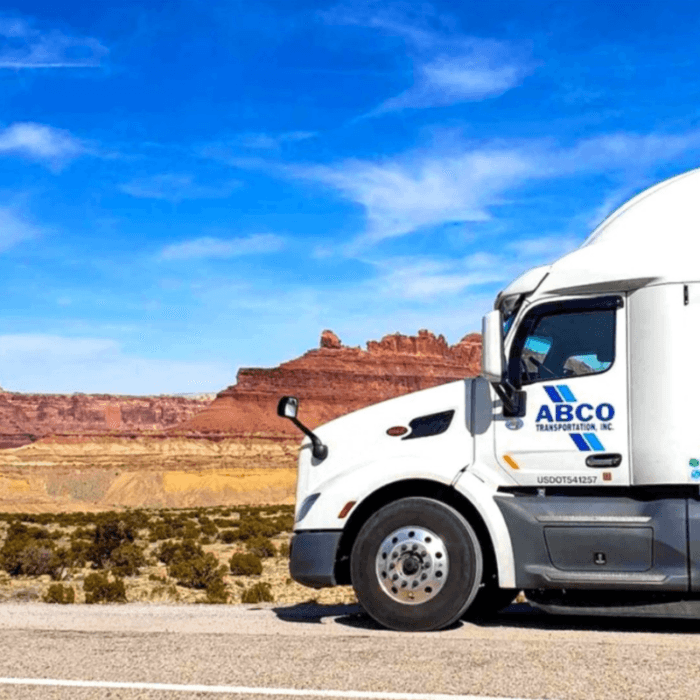 Becoming a professional truck driver gets you out of the office and into the world where you will see jaw-dropping scenery. From mountains to valleys, you'll thank yourself for finding a career with a nice view.
Opportunities to Meet New People
In order to become a driver, you will have to attend truck driver school. During training, you will be alongside future drivers with similar goals. You'll also have the chance to form strong connections with your instructor, mentors, and future coworkers.
Once you have completed truck driving school, working with a company will enable you to connect with other employees in order to build your network. For example, at ABCO Transportation, we recognize new hires, birthdays and work anniversaries on social media.
Job Security
Demand for freight transportation and logistics services is at an all-time high. Companies everywhere are looking for company drivers, including us! We specialize in Dedicated, Regional, Team-Expedited, Local and Intermodal services for both temperature sensitive and dry freight. As a stable and growing company, there's no greater job security than becoming a company driver for us
Great Benefits
With a need for quality drivers, companies are making sure their benefits are unmatched and competitive. Our drivers work hard and spend long hours out on the road. In addition to great benefits such as 401k, medical, life, vision, and dental insurance, our drivers have the opportunity to stay at our exclusive resorts – The Castaways on the River in Astor, Florida and the Misty Mountains Resort in Cashiers, NC. Employee resorts are one of the many non-traditional advantages of being an ABCO Transportation driver.
Career Path
Once you've determined becoming a truck driver is the right career path for you, there are many options to explore. Drivers often become more specialized in the freight they are able to haul. If a company driver has never been out on the road, they will begin on local routes and work their way up to OTR, then to dedicated routes.
Quick and Affordable Training
If you are a first-time driver wanting to get on the road as quickly as possible, you're in luck! On average, a driver can receive their CDL license in as quickly as 7 weeks. You'll be on the open road in no time.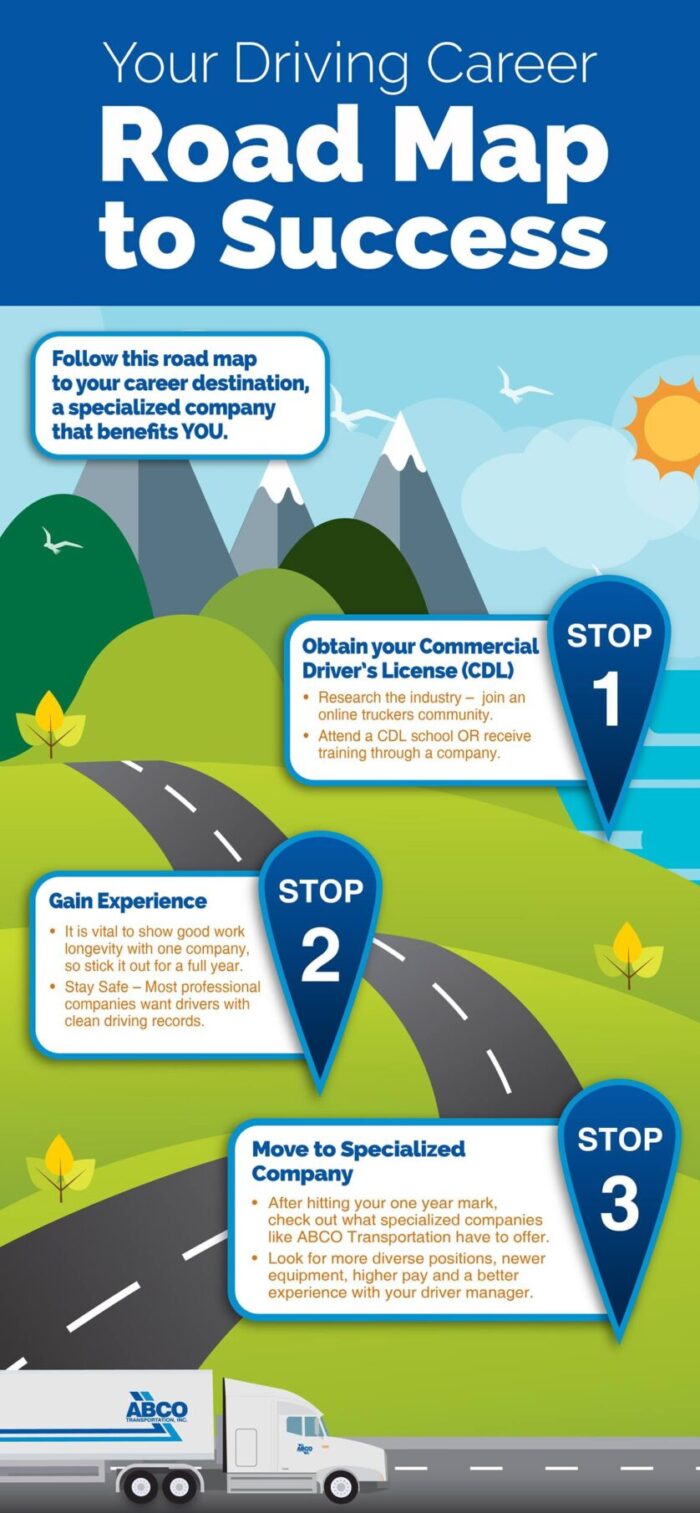 Let us help you map out your future career. Make sure to follow these steps to start your path to becoming a professional truck driver.
Freedom on the Open Road
The best part of being a professional truck driver is the fact that you will never have to stand behind a cubicle or a company desk. It's you and America's beauty! From The White Mountains in New Hampshire to Crater Lake in Oregon, the possibilities are endless. There really is no better opportunity than that!
Pride in Your Work
Drivers take pride in serving their customers well, being safe on the highways and being an important link in the global supply chain. America would not run without truck drivers understanding that you are making a difference in our country is just one reason why you should be proud of your work.
Good Community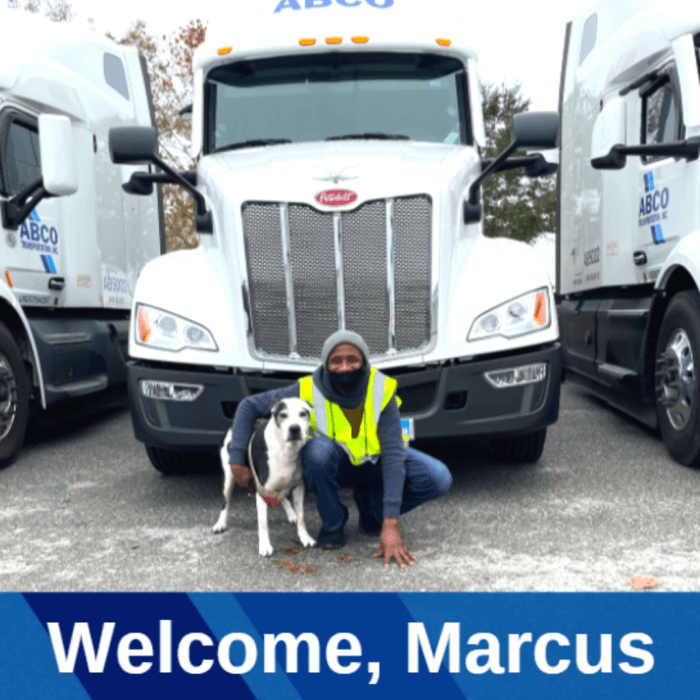 ABCO drivers are instantly welcomed on all our social platforms. Company drivers can seek professional advice and engage directly with peers in the comments.
Career Change Opportunity
After working with a company, many drivers decide they would like to pursue other career paths within that company, such as Customer Service Representative, Dispatcher, Driver Recruiter, Freight Booker, and Load Planner as a few examples.
Changing careers can be quite daunting and intimidating but due to the high demand and driver shortage happening, companies are making your goals of becoming a professional driver more attainable. With competitive salaries and benefits, this career can be very rewarding.
A Chance to Be Your Own Boss
After gaining experience at a company like ABCO Transportation, you might decide that you want a chance to be your own boss. Because of our partnership with Paramount Freight Systems, we can help you achieve that goal. ABCO will walk you through the ins and outs of truck ownership and will guide you to become your own boss! Here is how it works:
Drive for ABCO!
Enjoy the company but want to be a business owner? Lease your truck!
At the end of your lease, you now own your business and your truck!
Opportunities for Veterans
The best way to honor a veteran is to hire one. A veteran's work ethic and commitment are qualified reasons ABCO Transportation hires veterans on our team on and off the road.
Fun for Truck Enthusiasts
If you are a truck enthusiast, you'll love how we are constantly updating our equipment for a better driving experience. Our new Peterbilts come with new APUs, refrigerators, flat-screen mounts, and the most storage space on the market. Imagine yourself on the road with a brand new Peterbilt. This will hardly seem like a job at all!
New Experiences Every Day
Your days will never look the same. They will be filled with different experiences that you will not get anywhere else.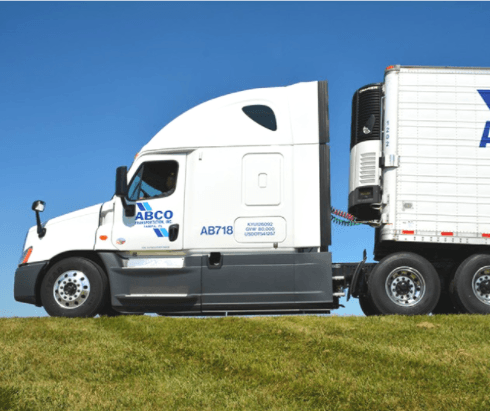 Become a Truck Driver for ABCO Today
At ABCO Transportation, we're always looking for new experienced Class A CDL drivers to help grow our company and provide excellent service to our customers. If discovering new places, meeting new faces, and constant scenery changes appeals to you, becoming a driver might be your calling.
When you're thinking of the reasons to become a truck driver, think of joining a company that cares about making your experience matter! Click here to view our job openings around the country. Applicants can also email recruiting@driveABCO.com or call 800.664.4410 for additional information. Looking for our Facebook page? Comment on a post with your zip code and a recruiter will reach out if there are job openings near you!