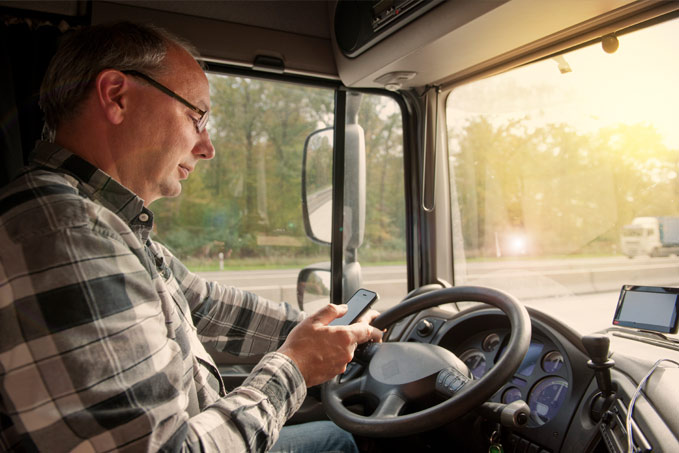 February 9, 2020
The average tractor-trailer weighs about 80,000 pounds, more than 20 times the weight of the average automobile. The tractor-trailer will take almost 550 feet to make an emergency stop. The average car or small truck takes about 315 feet to stop. Federal traffic officials say about 95 percent of traffic crashes stem from distracted driving.
What do all these numbers mean? Distracted driving poses a serious danger to life and property.
Taking simple precautions to avoid distracted driving can prevent most crashes, like putting away your phone.
FMCSA Establishes Traffic Regulations for Trucks.0
The Federal Motor Carrier Safety Administration bars CMV drivers from reaching for or using mobile devices while driving. Drivers are also prohibited from pressing more than one button on mobile devices while driving. However, they may use hands-free devices to communicate provided they don't press more than one button to talk. You are permitted to use voice-activated devices.
Fines for using hand-held phones while driving can reach $2,250 per incident and increase for repeat offenses.
Analyses by federal authorities found the risks of crashes rose more than 23 times when drivers used mobile devices for texting while driving. Even talking or listening to hands-free devices increased the crash risk by 40 percent, according to a Virginia Tech Transportation Institute study.
Governments in 48 states, the District of Columbia, Puerto Rico, Guam and the U.S. Virgin Islands ban text messaging by all drivers. The study also stated that teen drivers are four times more likely to crash while driving distracted than adults.
Tips for Staying Safe
American Trucking Associations offer five tips to help avoid distracted driving crashes:
Keep your phone out of sight and even forget you have it
Don't text while driving
Prepare yourself to drive before driving
Make sure everything is properly secured in your car or truck before driving
Set a good example for others by talking about the importance of safety, especially with younger, less experienced drivers
"The highway is my workplace and I know we all want to be safe while on the roads, but by far the biggest issue jeopardizing our safety is distracted driving," truck driver Eric Flick told ATA. "The good news is, correcting distracted driving is easy, you just have to put the phone down and focus on the task at hand."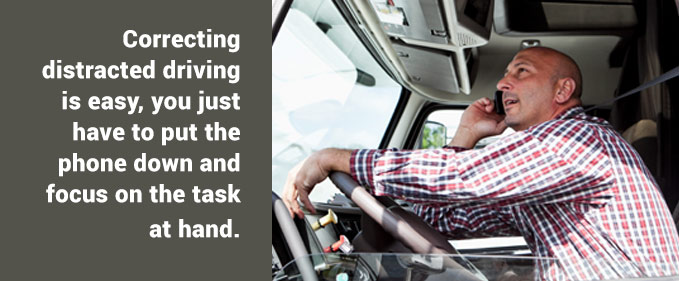 If you have additional tips to avoid distracted driving, comment below. If you're looking for more information about ABCO Transportation, contact us today.