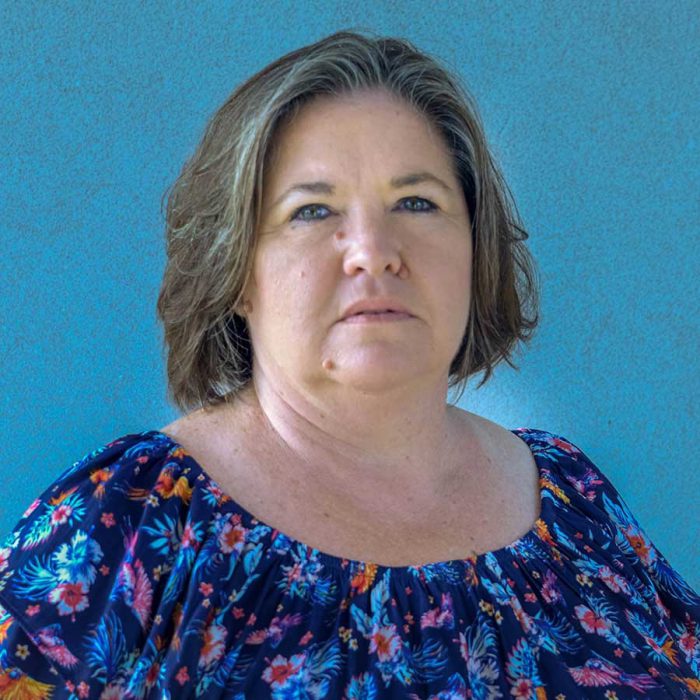 October 4, 2018
ABCO Transportation Inc., depends on a team of recruiters to find the best truck drivers in the industry. Amy Barco brings a wealth of truck driver recruiting experience to the company. She joined ABCO in September 2018.
Amy works with Tania Marrow, driver recruiter supervisor and Art Gahagan, Orientation/Recruiting.
After her family's dairy farm sold, Amy's dad started a trucking business concentrating in over-the-road reefers, cattle trailers, local dump trucks and heavy equipment. She helped in the family business and went on to work with other refrigerated carriers as a driver recruiter.
She said the position gives her a sense of satisfaction by "helping somebody find a trucking home. Anyone can find a job; there are a million jobs out there. But there is not a million jobs to call your own, where they treat you with the respect you deserve."
Since arriving at ABCO, Amy has hit the ground running talking with truck drivers from around the country.
"Many of the drivers I've talked to are looking for a balance of home-time, miles and respect," Amy said.
She adds that drivers, having had a bad experience, believe recruiters will tell them whatever they want to hear. It is a perspective Amy works hard to change when talking with drivers.
Talking With the Driver Recruiter
While a number of drivers are prepared with a full set of questions for the recruiter, Amy said others are skeptical after submitting an application and want to talk to someone.
It is during a phone conversation with a potential driver that Amy is able to get a sense of things like:
• Work ethic
• Personality
• Flexibility
All are key traits to signal if a driver will be a good fit for the company.
"We want the very best fit for every driver we talk to," Amy said. "Everyone we talk to will not be a fit, but we still want the best for them."
In working with drivers, she and other recruiters warn there are no shortcuts in the application process. Most of the drivers have an average of 5 to 10 years of experience on the road.
"Some are looking for their first company after trucking school and others are searching for their last company to retire," she said.
Technology in Truck Driver Recruiting
The trucking industry has changed a lot in the last two decades from the days of dispatching drivers via radio and paper logs. Barco remembers her dad being in the office by 4 a.m. each day to dispatch trucks to arrive at job sites by 6 a.m.
"Technology has changed how the industry is run. It has made everything so connected," Barco said. "There was GPS tracking or onboard communications, on scanning of bills."
It plays a role in recruiting efforts and attracting drivers who have to adapt to the technology the trucking companies have in place. Younger drivers Barco finds are more adaptable since they grew up with technology. However, it can be a harder sell for older drivers to embrace the technology in cab.
"Once they discover how easy it makes the process and makes their job easier they like it," she said.
The Truck Driving Profession
One of Amy's missions a truck driving recruiter is to change the perception or image of the trucking industry, especially with younger people. She said while trucking is a vital and noble profession, the mindset is often negative.
Amy wants to see trades such as truck driving viewed in a positive light like other professions needing a four-year college degree.
"There is nothing wrong with having a trade. Truck driving is a noble profession, something to be proud of and a vital service," Amy said.
Join ABCO
ABCO Transportation is interested in attracting drivers for dedicated, teams, regional and local routes. A family-owned trucking company, ABCO specializes in the transport of sensitive refrigerated freight like flowers and perishable freight.
Our truck driver recruiting team is ready to answer your questions and get you started on the road to joining ABCO. Find out what it takes to drive for us and learn about the perks of the job. Call Amy or the other driver recruiters at 800-664-4410, option #3.