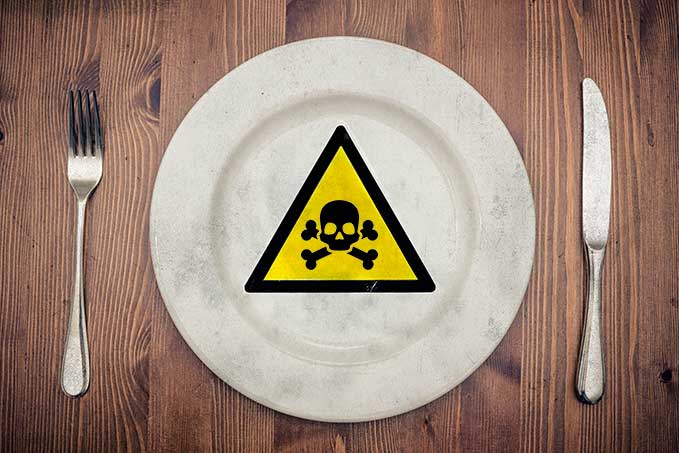 October 26, 2017
Food Safety Modernization Act regulations were implemented in the spring of 2016 for drivers and shippers transporting food shipments, especially refrigerated freight shipments. The following answers to these five questions will help inform drivers about these important transportation practices when carrying both human and animal food.
What is the Food Safety Modernization Act?
The Food Safety Modernization Act (FSMA) addresses the safety of human and animal food during transport. This act affects all shippers, carriers and receivers contracted to transport food by motor vehicles and rail transport.
The FSMA's goal is to shift the focus of food safety in the United States from one of response to one of prevention.
Why Do We Need the Food Safety Modernization Act?
The Food Safety Modernization Act protects food shipments from getting food borne disease, focusing on a preventative-based strategy that is focused on science-based standards.
The rule is intended to mitigate food safety risks that include:
Failure to properly refrigerate food
Inadequate cleaning of vehicles
What Preventative Controls Does the FSMA Enforce?
The following controls are in place and enforced by the FSMA:
Vehicles and transportation equipment is designed to ensure no contamination of food during transport.
Transportation operations such as temperature controls for refrigerated freight must ensure there is no food contamination.
Procedures and effective communication between the shipper, carrier and receiver are vital to keeping food shipments safe.
Effective sanitary procedures and protocols must take place.
Proper maintenance and record keeping between shippers and carriers regarding food shipments are necessary.
Waivers, when applicable, if any of the above requirements are not needed to provide safe food transport.
What are the Temperature Requirements for Refrigerated Freight?
The FSMA states that the carrier must "maintain conditions during transportation operation consistent with those specified by the shipper…lack of appropriate temperature control is a potential problem in food transportation."
ABCO provides complete temperature controlled profiles for your shipments to meet this FSMA requirement. ABCO offers:
Defined operational procedures
Hazard Analysis and Critical Control Points (HACCP) Certification
Food Grade Equipment
Documented and reviewable process
StarTrak for pre-cooling and monitoring
What are the FSMA Training Requirements?
Training requirements are essential to carrying out the rules and regulations of the FSMA. Here at ABCO, all company employees are given initial training and continual training. A director of safety and quality also oversees all FSMA requirements to ensure we are adhering properly to the regulations.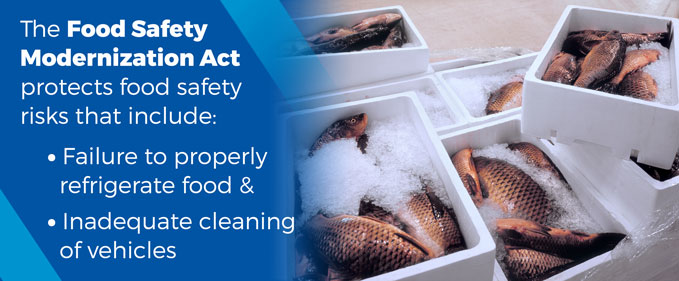 Drive with ABCO Today
When it comes to food transport and refrigerated freight, consumers depend on us and we depend on our drivers and help them achieve FSMA compliance.
ABCO Transportation is on the lookout for new CDL drivers. We offer generous driver benefits, which include competitive wages through a tier-based structure that's based on experience. We also offer safety and referral bonuses, mileage incentives and more.
Hop into the cab of an ABCO truck and work for a company that cares about its driver family. Contact us today so we can discuss our driving opportunities and truck equipment.