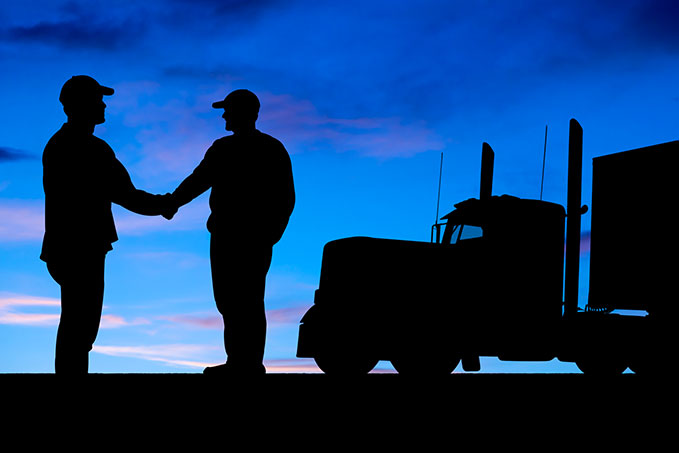 June 26, 2017
Are you a driver looking for a good offer from a reliable trucking company? Here at ABCO, we are looking for reliable drivers whom are responsible and have good character to represent us well. Our ABCO Transportation recruiter Art Gahagan answers the following truck driver interview questions you need to ask. We think the answers he provides make driving for ABCO all the more enticing.
How Long Do Drivers Stay Out on the Road?
"Ten to 14 days."
Currently, ABCO is recruiting CDL drivers in Kentucky, Illinois, Indiana, Missouri Kansas, Georgia, Ohio and Tennessee. ABCO is not targeting drivers in New York City and other high-traffic areas in the Northeast.
How Does Home Time Work?
"You have two days off for every 10-14 days out on the road. This gives our drivers the opportunity to plan their personal lives around work and have set schedules."
Do You Offer Dedicated Lanes?
"We offer both dedicated lanes and meet & turn routes. Drivers can travel a 250-mile trip where they live or they can do a relay. It can be a different trip every day and it keeps our drivers alert."
What Kind of Equipment Do You Run?
"We have 2015 Freightliner Cascadias and 2016-17 Peterbilts, all with automatic transmissions. Our trucks also come equipped with power inverters and APU.
Are Your Trucks Governed?
"Yes, at approximately 69 to 70 miles per hour."
What is the Pay Structure for Drivers?
"It's a tier-based structure based upon experience."
ABCO drivers have the biggest paycheck impact by choosing the routes they select and how much time they are on the road.
How Many Terminals Do You Have?
"There are 160 ABCO terminals and many others nationwide available through affiliated partners."
How Often do Drivers Get Raises?
"Drivers have the opportunity to receive an annual raise if they meet certain safety standards."
Are there Bonus Opportunities for Drivers?
"There are referral bonuses, safety bonuses, mileage incentives and fuel network bonus opportunities available."
ABCO drivers are also able to use three company resorts in Fort Myers, FL, Astor, FL, and Cashiers, NC. These resorts are available to drivers after six months of service. Drivers can also enroll in the company's 401K plan after one year of employment.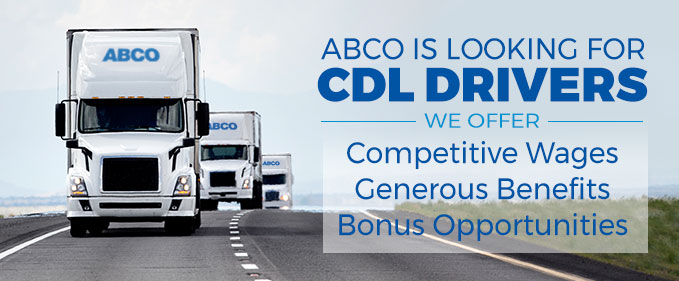 Drive with ABCO Today
ABCO Transportation driver recruiter Art Gahagan is looking for new CDL drivers. ABCO celebrates diversity and offers competitive wages and generous driver benefits to all employees. Get in the driver's seat of an ABCO truck today and work for a company that genuinely cares for its driver family. Contact us today so we can discuss our truck driving opportunities.