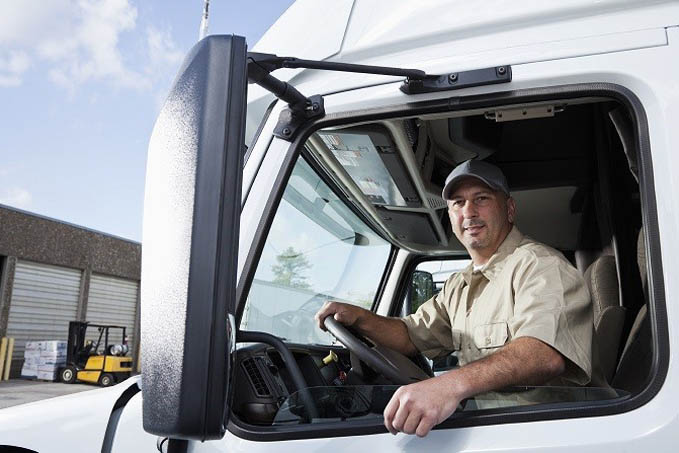 February 27, 2017
The flurry of executive orders signed by President Trump intended to cut commercial regulations to boost business extends all the way into the cab of the truck driver.
One order puts a freeze on new driver training rules stemming from last year's FMCSA hours of service restrictions. The U.S. Department of Transportation's Federal Motor Carrier Safety Administration (FMCSA) proposed changing training standards for entry-level commercial truck drivers and bus operators wanting to get commercial drivers' licenses.
Under the March 4, 2016 proposed rule, Class A CDL applicants would have to get at least 30 hours of behind-the-wheel training from a FMCSA-certified drivers' school, which would include a 10-hour minimum behind-the-wheel training at a driving range.
Drivers seeking a Class B CDL would need at least 15 hours of behind-the-wheel training, which would also include seven hours at a practice range.
"Well-trained drivers are safer drivers, which leads to greater safety for our families and friends on our highways and roads," said U.S. Transportation Secretary Anthony Foxx last March, according to the U.S. Department of Transportation. "With the help of our partners, today's proposal serves as a major step towards ensuring that commercial vehicle drivers receive the necessary training required to safely operate a large truck or motor coach."
Following the Jan. 31 executive order's signing, the FMCSA early this month officially postponed the new rule's effective date.
Most industry leaders are looking at the president's loosening of regulations favorably.
"With Trump coming in, we see increased spending," Don Welchoff told Transport Topics. Welchoff is vice president of The Roadmaster Group, of Glendale, Arizona. "All of trucking certainly could thrive."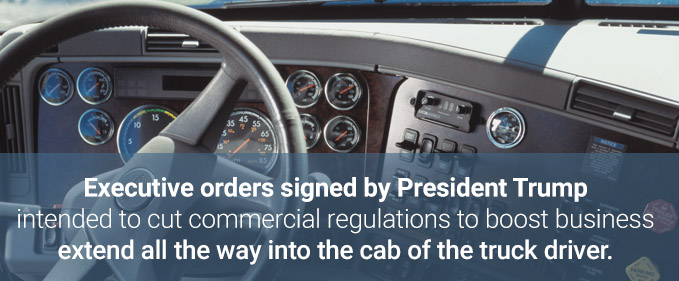 No Slowing Down
A related executive order puts the brakes on FMCSA's requirements on fleets and owners to install speed-limiting devices on all commercial trucks to increase safety and boost fuel efficiency. Maximum limits had not been officially established. Limits were 60, 65 and 68 mph. The regulation would have applied to all newly manufactured trucks weighing more than 26,000 pounds to be equipped with the speed-limit devices.
Industry leaders are also embracing the lifting of that requirement.
"[Trump's regulatory] freeze, I think, is a death knell for the speed-limiter mandate – that's an easy one since so many in the industry have ripped it apart," said Joe Rajkovacz, who leads regulatory affairs for the Western States Trucking Associations.
ABCO Is Prepared
We at ABCO Transportation maintain our utmost commitment to upholding the highest of industry standards and the most advanced technologies – well ahead of the federal government's dictates and directives.
ABCO's systems provide our fleet managers, drivers and customers with increased visibility. ABCO's electronic logging devices (ELD) record drive time; monitor the movement of trucks; and record duty status, miles and location information. ABCO uses this system to determine with precision accurate pick-up times to arrange adequate dock-to-door labor.
ABCO's ELD-compliant systems significantly enhance highway safety, giving shippers the extra assurance their cargo will arrive on schedule.
Looking to drive for a company like ABCO? We are a refrigerated transportation company that offers medical, 401k and vacation benefits to its drivers. We are always looking for qualified drivers. Apply today online.