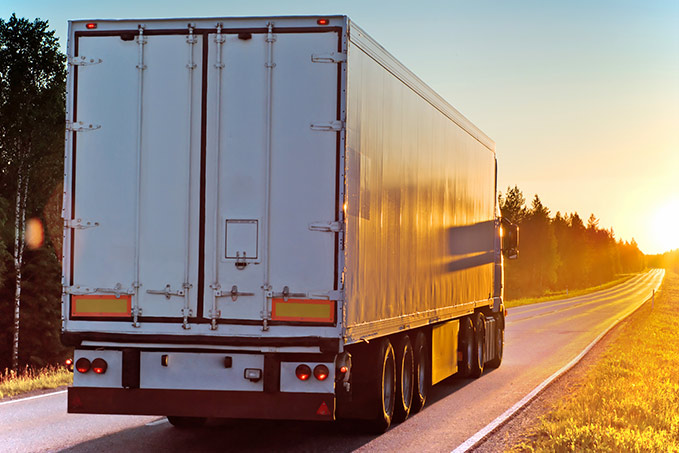 November 29, 2016
Life on the open road certainly has its appeal to those interested in a career as a truck driver. New places to discover, new faces to meet and the ever changing scenery before you.
If this has been your dream, there's never been a better time than now to make it happen. As leaders in the trucking industry, we at ABCO Transportation will show you how to turn your dreams into reality.
Here are five steps to becoming a truck driver:
1. Meet The Minimum Requirements
Before you attend school or earn your Commercial Driver's License or CDL, you'll need to meet several basic physical and legal qualifications:
In most states, you must be at least 21 years old. You must also be legally eligible to work within the country and within the state.
You'll need to have a clean driving record. Schools and employers may overlook minor traffic violations, like parking tickets, but you probably won't qualify if you've been busted for reckless driving or if you've been convicted for DUI.
Many schools also want you to have a diploma or GED before applying, and some truck driving companies won't hire you without one.
2. Go To A Driving School
Proper training is a must and it's the first step to a career as a truck driver. Look for training courses at your nearby community college. The average driving school courses typically last about eight to 12 weeks and cost about $2,900. Look for a school that will help with job placement. Another option is to look for a trucking company that includes a school. You'll receive paid training and a job.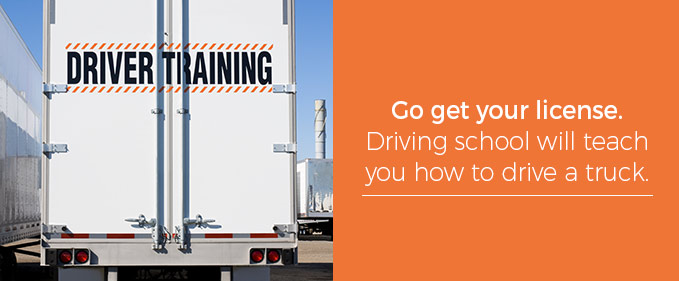 3. Get Your CDL License
Now that you've learned how to drive a truck, it's time to get your CDL. The exam consists of a written test and road test. When you get your CDL, you're eligible for a job at a company in an industry where drivers are in high demand.
4. Seek Additional Endorsements
Once you have your CDL, consider seeking additional endorsements which can lead to more lucrative jobs. To do this you'll need to pass additional written and road driving tests, which will allow you to operate special types of commercial motor vehicles. Want to haul hazardous materials? You'll need the H endorsement. Want to tow a double or triple trailer? You'll need the T endorsement.
5. Find A Good Company To Drive For
Now you're ready to drive, but don't go with just any company. Do your research on companies at the Federal Motor Carrier Safety Administration's website. You'll find their safety rating, accident reports and more. Once you've gained at least one year of OTR experience, give us a call at ABCO! We're hiring both company drivers and owner operators. Apply today to take your career to the next level.
ABCO offers an excellent benefit package that includes:
Exclusive driver resorts
Vacation time
Regional and OTR routes, which means more home time
Medical, dental, vision and life insurance
401K
What do you think about this information? If you are interested in working for a company that really cares about its drivers, contact us today. We offer fantastic driver benefits and would love to speak with you about our truck driving jobs.