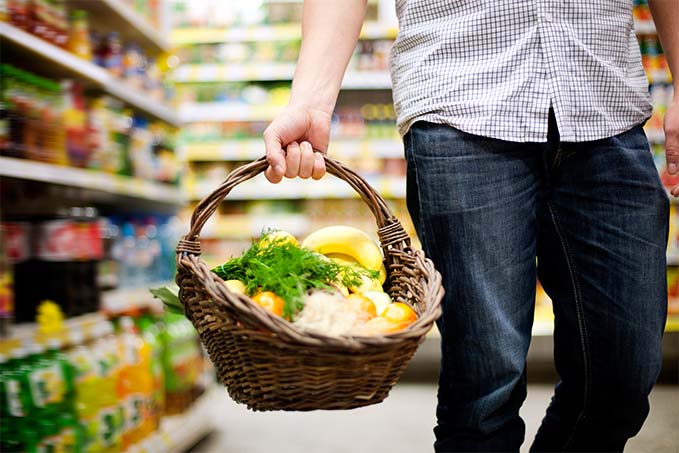 August 15, 2016
The long and winding road can certainly entice the independent spirit — embracing the lovely freedom, cruising through sprawling rural and urban frontiers, pursuing the rugged life of individualism. The life of the truck driver, by historic parallel, is the life of the cowboy, transposed over the 21st century's cultural map. But like the galloping cowboy of old, the driver, steering his lonely machine down the open road, may succumb to similar maladies of the dietary sort. So how does healthy eating for truck drivers work?
What do most health experts think of the average American diet: It has way too many calories, and most of them are the wrong type.
Easy Tips To Avoid The Roadside Culinary Allure
After hours on the road, sometimes the temptation to dine at the first greasy spoon or grab a fistful of cream-filled Twinkies is overwhelming. To steer clear of those traps, health experts recommend truck drivers take a few dietary safeguards.
Go for fiber-rich foods that create the feeling of a fuller stomach and that have long-range health benefits. Here are some easy ones for easy hauling:
Low-salt Jerky
Mixed nuts or trail mix
Deli Rollups
Pumpkin Seeds
Greek Yogurt and Granola
Mini PB&J
Tuna and Crackers
Toasted Quinoa
Protein Bites
Grape-and-Cheese Sticks
Popcorn
Healthy Eating Tips for Truck Drivers
For meals at roadside diners, choose broth-based soups with vegetables or chicken noodles, with salads on the side, experts advise. Healthier selections are generally lower in calories and higher in nutritional value.
Here are some quick tips:
No more soda and sugary drinks
Drink water
Use spices and herbs (which raise metabolism)
Do not skip breakfast
Go with smaller portions
Choose fruits and vegetables
Skip processed meats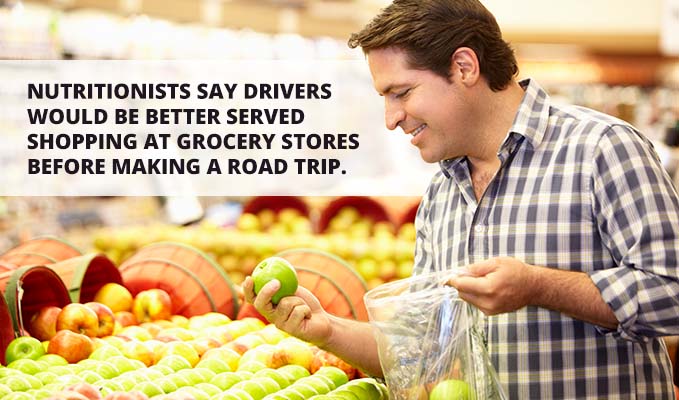 Health experts say an occasional fast-food visit is all right, although not advisable. If fast food is the only available option, go with salads or other healthy options on the menu.
Additionally, nutritionists say drivers would be better served shopping at grocery stores before making a road trip.
Consider this healthy shopping list:
Pre-washed and cut vegetables, which can be eaten by themselves or added to lettuce for salads
Whole fruit that is easy to clean, such as apples, oranges, plums and bananas
Grilled meat, such as chicken and turkey breasts
Nine healthy snacks for truck drivers:

Dry roasted and unsalted nuts. Loaded with protein and good fat.
Dried fruit. Satisfies the sweet tooth.
Hummus and veggies. High in iron, vitamin C, fiber and protein.
Energy bars. Avoid those with high sugar content.
Hard-boiled eggs. Low-calorie and high protein.
Dry roasted edamame. This is essentially boiled soybeans. Low in calories, high in fiber.
String cheese. Low-calorie and a good snack.
Rice cake with peanut butter. Low-calorie and very filling.
Beef/turkey jerky. Get the right kind. Watch the salt. High protein.
Healthy eating for truck drivers can feel like an uphill battle. But armed with some nutritional know-how, drivers can make their journeys healthy and hardy.
What do you think about these health tips? If you're a truck driver who is looking for a change of professional scenery and wants to work for a company like ABCO, contact us today. Let's talk about you becoming one of our next ABCO drivers!