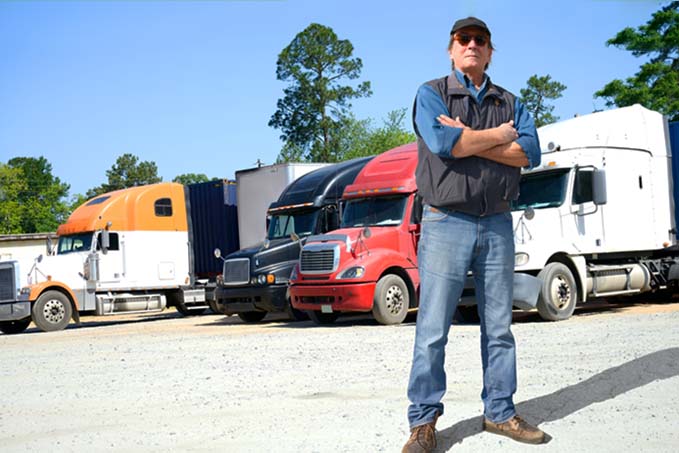 June 1, 2016
So you're a professional truck driver and you're feeling the itch to leave your current position. Maybe a friend just got on with a new company and is raving about how great it is. Or perhaps you've been thinking about this for a while, just waiting for the right truck driving job.
Hold it right there. Don't take any drastic action just yet. Before you abandon ship and jump to a new position, there are a few things you should keep in mind. Here at ABCO Transportation, our recruiter talks to prospective drivers every day about truck driving jobs. Consider the following before you decide to leave a company.
Don't Leave Too Soon
It's always suggested to give a company at least six months to one year before deciding to leave. As we discussed in our previous blog, Truck Driving Jobs: The Benefits of Extended Employment, too much job hopping does not look good on your application. Give yourself some time at one place before moving on.
Communicate Your Issues or Grievances
Make sure you express and communicate any issues or grievances you have with the company before deciding to leave. Don't assume that everyone knows what you're going through. Schedule a time to talk to your fleet manager or supervisor to discuss the issue. If you see no improvements within six months, then it may be time to move on. Here at ABCO, our employees have direct access to our company president to discuss issues through AskABCO.com.

Talk to Other Drivers
Is what you're going through commonplace for all new drivers at your company? Talk to fellow drivers to see if they are experiencing the same thing at your company. Then talk to drivers you know from other companies. You don't want to leave a company only to find the same type of issues at another company.
Consider Pay and Benefits
If you've already received other job offers, take some time to do a good comparison. Don't think it's all about the pay. Compare the health and other benefits, too. The pay could be a bit higher at another company but maybe the benefits are terrible, or non-existent. Here at ABCO, for example, we offer a great benefits package that includes access to exclusive driver resorts.
Leave in Good Standing
If you decide to leave, make sure you do so in a professional manner. Give your company proper notice at least two weeks in advance. Showing this courtesy could help you get a positive reference for a future truck driving job. Don't just call in or fail to show up to work. Having a bad attitude like that could count against you in the future.
What do you think about this article? Do you have other tips to add? Comment below. We'd love to hear from you.