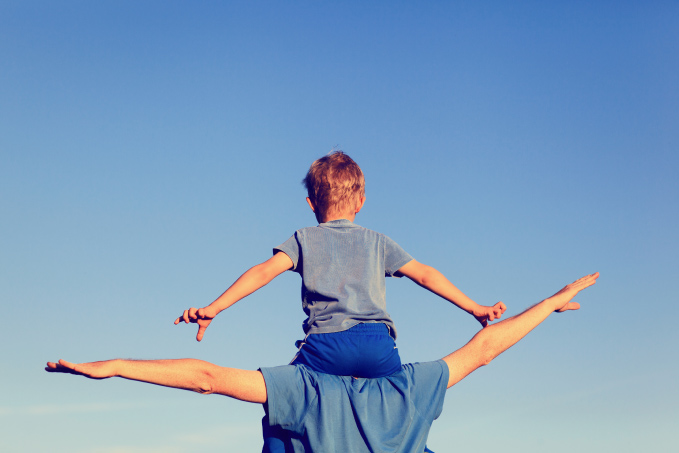 June 17, 2016
Father's Day can be tough for truck drivers, especially those who are away from their families during this time.
But advances in technology and a keepsake or two from home can help drivers get through long stretches of time on the road. Using technology and a few old-fashioned remedies can help truck drivers and their families better cope with separation during holidays and other times.
Keepsakes from Home
One thing drivers can do to help keep their family close is to bring a few keepsakes from home. Consider the following:
Framed photos of your spouse and children. Magnetic frames work great in some spaces.
Drawings, paintings or other artwork from your children.
A favorite pillow from home. Sometimes just the smell of home can be comforting.
A favorite teddy bear or stuffed animal from home to remind you of your spouse or kids. Keep it in the sleep area. We know you're a tough truck driver.
One of your kid's extra throws or blankets for your sleep area. A Teenage Mutant Ninja Turtle throw or a Hello Kitty blanket is sure to remind you of your little ones.
A favorite baseball cap to remind you of your family's favorite team.

Technology
You also want to take advantage of technology as you're out on the road. Consider these ideas:
Take photos and/or record videos of unique places or sights you see and send to your family. Include words like "I passed this today and it made me think of you" or "I knew you'd enjoy seeing this."
Chat with your family via video with FaceTime or Skype.
Use a postcard app to create a postcard using your own photos to send to your family. Prices start at $2.99 at Touchnote, and that includes postage.
Play digital games together. Whether it's Angry Birds, Words with Friends or a new twist on Hangman, you're sure to find a game that you and your kids or spouse or significant other will enjoy playing.
Here at ABCO Transportation, we care about our drivers and their families and enjoy offering articles and tips like this on our website. If you have more tips or ideas, please comment below. And if you'd like more information about ABCO Transportation, contact us today.