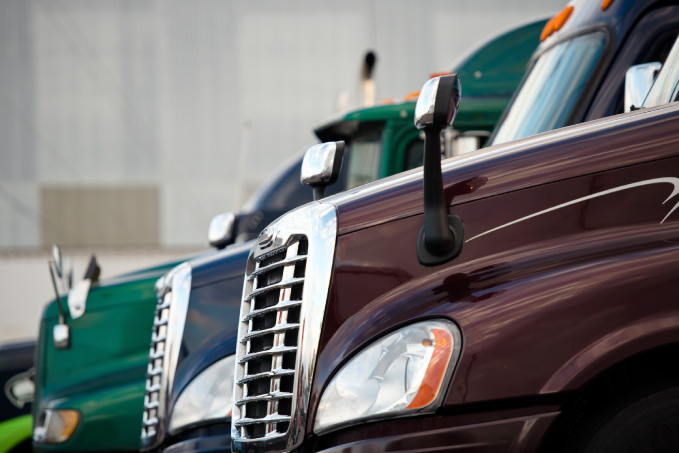 May 20, 2016
In your search for truck driving jobs, make sure you realize the consequences of switching jobs too often and the benefits of extended employment at one company. While the proverbial grass may always seem greener on the other side of the fence, the reality is usually far different.
As one of the premiere refrigerated trucking companies in the United States, we at ABCO know all about recruiting and training new truck drivers. As we review the many applications for truck driving jobs that we receive each week, we've seen many drivers who have done more than their share of job switching. It's those types of applications that are examined with greater scrutiny here at ABCO, and there are reasons for that.
In today's blog post, we're going to share with you the downside to frequent job switching and the benefits of extended employment with one trucking company.
Employers May Be Hesitant to Hire You
While job switching has become more common in the trucking industry, it can still make some companies hesitant to hire you. It all depends on how much you've stayed at each job. Numerous jobs over a short period of time send a red flag to a prospective employer who must invest training and more in each driver. If you left your last few jobs very quickly, how can they be sure you won't do it again?

Waiting On Benefits
Each time you move to a new company you must start over with health benefits and there is often a waiting period involved. This can leave you and your family without benefits for 60 to 90 days while you wait. If someone in your family gets seriously ill or is hurt in an accident during this time, it could be very costly.
Vacation Time
Staying with your current job means you continue to accrue vacation time, which you may have already scheduled. When you go to a new job, you have to start over and may not get the same amount of days off. Even if the vacation time is comparable, most companies require new hires to wait a certain period of time before they can take vacation days.
Better Working Relationships
The longer you are with a company, the better relationships you build with current management and supervisors. There are many more opportunities for those who have extended employment with a company since the employer sees you as a dependable, reliable employee. They know your history and your work ethic. This could mean greater opportunities for you in the future. Are you willing to start all over at the bottom of a new place or maintain your current status where you are? Make sure you ask yourself these questions.
What do you think about these tips for truck drivers? If you are interested in working for a company who really cares about its drivers, contact us today. We offer great driver benefits, access to employee resorts and plenty of home time. We'd love to speak with you about our truck driving jobs.