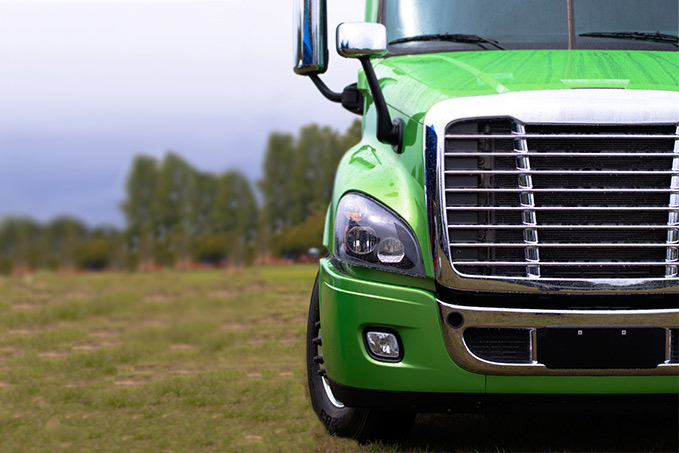 April 20, 2016
If you're a truck driver planning to attend the annual 75 Chrome Shop Truck Show set for April 22-24 in Wildwood, Florida, please make sure to look for our ABCO team.
ABCO Transportation will be well represented at this annual show on Saturday, April 23 with drivers, our recruiter and a representative of Bose Air Ride Seats who will be demonstrating one of the seats. We'll also have one of our new Peterbilt trucks that our shop crew has jazzed up a bit for the show.
The 75 Chrome Shop Truck Show is an annual tradition that started in 1998. This event attracts trucks from all over the country and has a great reputation in show truck circles for its fine hospitality and relaxed atmosphere.
Of course, the big draw of this show is the Pride & Polish competition. It is known as the "premier truck beauty championship series in North America." This competition honors excellence, creativity and dedication to the trucking profession. Participants will show trucks that are cleaned and polished, customized and accessorized from bumper to bumper.
Truck drivers have two competitions they can choose to participate in. Drivers can enter their polished vehicles in the extreme white glove competition of Pride & Polish, or go a bit more relaxed with the Wash n Show competition. The trucks will be judged all day Saturday and winners will be announced 10 a.m., Sunday.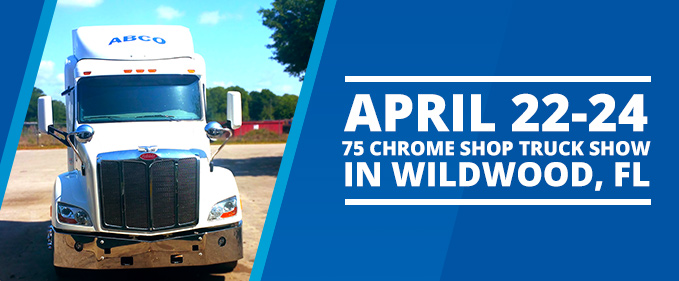 But you don't have to enter a truck in the competition to enjoy this show. Part of the fun is just being a spectator and enjoying the beautiful trucks, the displays, booths and all the great giveaways. Past prizes have included train horns, LED lights, grills, steering wheels, chrome dash parts and more.
At our ABCO booth, we'll have three grand prize drawings. Our prizes include a CB radio, a 12-volt portable stove and a Bluetooth hands-free headset. Any truck driver would want to enter our drawing for a chance to win one of these prizes.
But that's not all. Our Bose representative will also have four grand prizes to award. You'll want to make sure you stop by the ABCO booth to take advantage of both prize drawings as well as the assorted fun freebies that are being offered.
ABCO recently added 50 new Peterbilt trucks to its growing fleet. We're even entering one of these into the competition. Because ABCO cares about its drivers, each of these new trucks was equipped with the Bose Ride® System. Plan to come by and check out the demonstration of these amazing seats and learn more about driving for ABCO.
What do you think about the 75 Chrome Shop Truck Show? Do you plan to attend this year? Please stop by our booth while you're there. We'd love to speak with you!