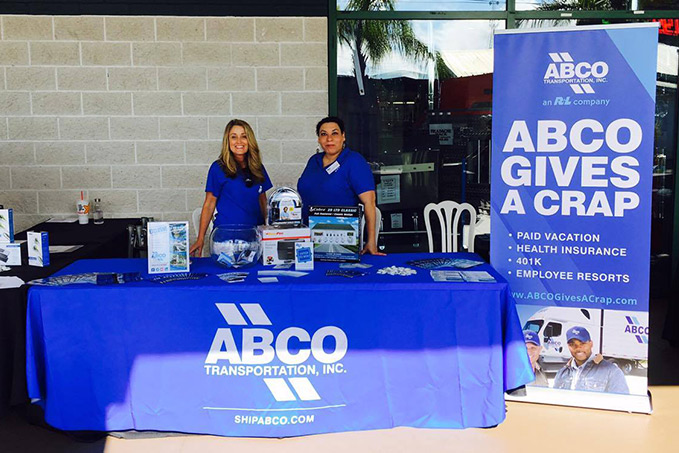 April 29, 2016
ABCO Transportation was proud to participate in the 75 Chrome Shop Truck Show recently in Wildwood, Florida.
During the show, we saw some amazing trucks, gave away some great prizes and other items, and met a lot of truck drivers and other attendees including the famous vlogger known as Trucker Josh.
This was the first year that ABCO entered one of its trucks into the Pride & Polish competition, which is known as the "premier truck beauty championship series in North America." This annual competition honors creativity, excellence and dedication to the trucking profession. Participants show their trucks that are cleaned and polished, customized and accessorized from bumper to bumper.
While our truck did not bring home any prizes, it was still great to be part of the show and see what the process is like. Who knows what will happen next year? For a list and photos of this year's winners, go here.
But there is so much more to this event than the cool truck competition. Part of the fun at this show is walking around and checking out all the great trucks, the displays, booths and all the cool giveaways.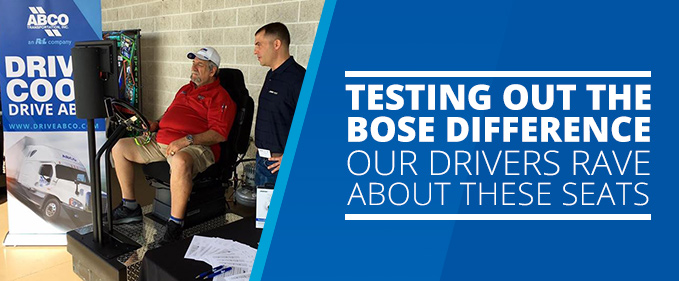 We had lots of traffic at our ABCO booth. Our recruiter was there to talk to truck drivers. We did three grand prize drawings during the show. It was great to meet so many people who stopped by our booth to enter our drawing. We gave away the following prizes:
A Cobra CB radio
A 12-volt portable stove
A Bluetooth hands-free headset.
A big draw at our booth was the Bose Ride® System seat demonstration by a Bose representative. Everyone wanted to try it out, of course. And who could blame them? The seats really are amazing. ABCO recently added 50 new Peterbilt trucks to our growing fleet and we equipped each one with the Bose Ride® System. Our drivers rave about these seats.
During our time at the show, we also hosted a meet and greet with Trucker Josh, who is famous for his vlogs and has a large social media following. Check out his YouTube channel.
Were you able to attend the 75 Chrome Shop Truck Show? What did you think? Tell us about your favorite part. And if you're interested in learning more about becoming a truck driver for ABCO, contact us today.