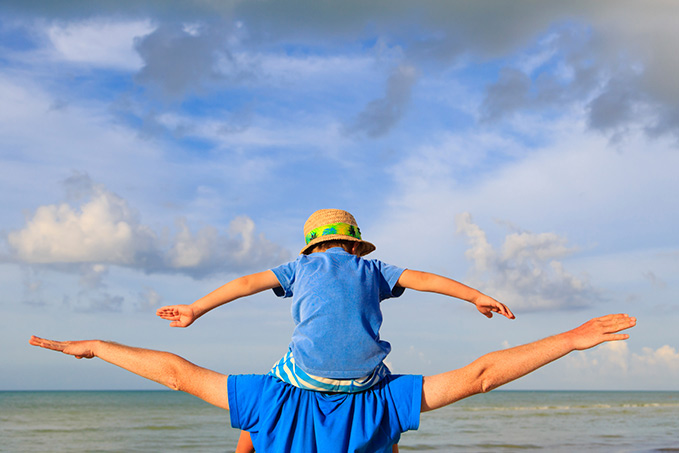 January 29, 2016
A new study shows allowing truck drivers to take requested time off is a win-win situation for both the driver and the company. Drivers' time off should be a priority to companies as this can help boost productivity and performance.
As a company that offers paid vacation time, exclusive employee resorts and a variety of routes for drivers, ABCO Transportation can certainly appreciate the value of this study. We enjoy sharing news and trends about the transportation industry with our clients and readers of this blog. That's why we're including the results of this study in today's blog article.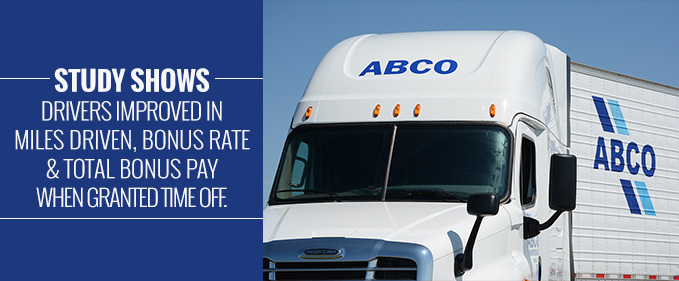 The study was conducted by Dr. Amir Erez, a professor of management at the Warrington College of Business Administration at the University of Florida, and graduate student Trevor Foulk. The study was conducted for Stay Metrics using data from 682 drivers provided by a flatbed trucking customer that had more than 260 trucks.
For this study, drivers' time-off requests that were granted by the carrier each month were monitored to find if there was any impact on driver performance in the following months.
Using the variables of miles driven, bonus rate and total bonus pay for determining desirable driver performance, the results of the study show drivers improved in each category when granted time off. The results of the study are as follows:
Miles Driven: For each time-off request that was met, the driver traveled 218 more miles the following month than those who did not take time off, according to the study model.
Bonus Rate: Drivers earned a monthly bonus calculated from scores in four categories: production, compliance, fuel and vehicle care. According to the study model, each time the time-off request was met, the bonus rate increased nearly 3 percent the next month.
Total Bonus Pay: As a product of miles driven and bonus pay, the total bonus pay increased more than 5 percent the following month for those drivers compared to those who did not take time off.
If you're looking to drive for a company that really cares about its drivers and offers paid vacation time, contact us today!