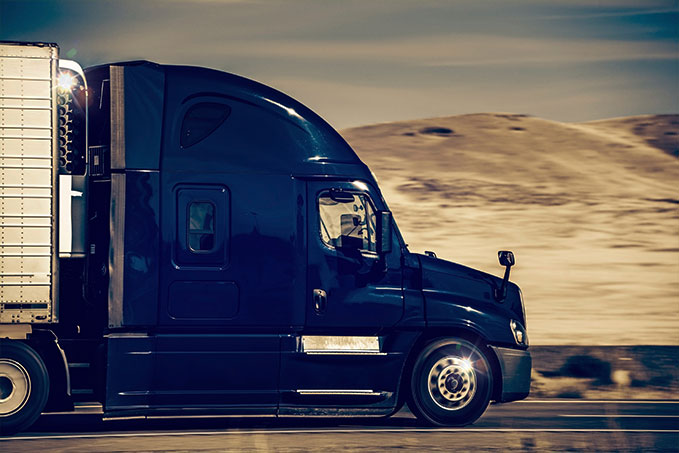 December 24, 2015
Fleet managers will have two years to equip their trucks with electronic logging devices (ELD). The federal ELog mandate on ELD use to record truck drivers' duty status was entered Dec. 10 into the Federal Registry.
The mandate establishes strict controls on drivers' duty hours and institutes penalties for failure to comply with regulatory requirements. According to www.joc.com, the rule would also penalize carriers and shippers who coerce drivers into violating truck safety rules.
Here at ABCO Transportation, our fleet managers and drivers are familiar with ELDs as all of our company-owned trucks com e equipped with them. Our drivers are trained on their use and are required to use them.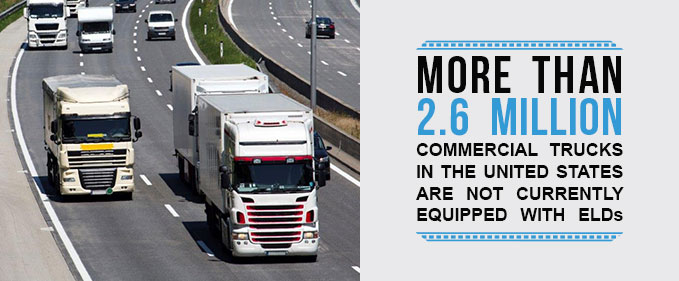 In late November, the Federal Motor Carrier Safety Administration entered the "Prohibiting Coercion of Commercial Motor Vehicle Drivers" rule into the Federal Register. Its effective date is Jan. 29, 2016.
Following complaints by truck drivers, the coercion rule establishes fines on shippers, fleets, motor carriers, receivers and other transportation-related industries.
"Our nation relies on millions of commercial vehicle drivers to move people and freight, and we must do everything we can to ensure that they are able to operate safely," said U.S. Transportation Secretary Anthony Foxx. "This (coercion) rule enables us to take enforcement action against anyone in the transportation chain who knowingly and recklessly jeopardizes the safety of the driver and of the motoring public."
On the ELD mandate, federal officials said the new requirements will lead to safer roads, according to www.truckinginfo.com:
Minimum performance and design standards for hours-of-service (HOS) and the ELOGs.
Requirements for the mandatory use of ELDs by drivers required to prepare HOS records of duty status.
Requirements concerning HOS supporting documents.
Measures to address concerns about harassment resulting from the mandatory use of ELDs.
Many leading transportation analysts predict the ELD rule requirements may potentially transform segments of the industry in a negative manner by reducing the number of trucks and drivers on the road in the next two years.
"No one knows what the impact will be, but it's going to be big," Mike Regan told www.joc.com. Regan is chief relationship officer at TranzAct Technologies and advocacy chairman for shipper group NASSTRAC.
Some economists, however, say the initial constraints during the rule's two-year implementation will be temporary and eventually lead to a considerably more robust industry. They argue that the ELDs and other technological advances will create a sleeker, more streamlined and efficient industry and lead to higher driver pay and bigger fleet profits.
Labeled "Big Data," this potentially huge technological transformation of the industry as a whole may produce an unanticipated side effect among smaller fleets struggling to adapt to the new requirements.
More than 2.6 million commercial trucks in the United States are not currently equipped with ELDs, and fleet managers are predicting the expense and the mandate could put a productivity drag on the industry of nearly 8 percent – part of that due to the inability of logbook "fudging," according to Stephens Research.
What do you think about this new federal ELD requirement and the coercion rule? Comment below or reach out to us on any of our social media channels. We'd love to hear from you. And if you're interested in driving for ABCO, check out our Apply page today.