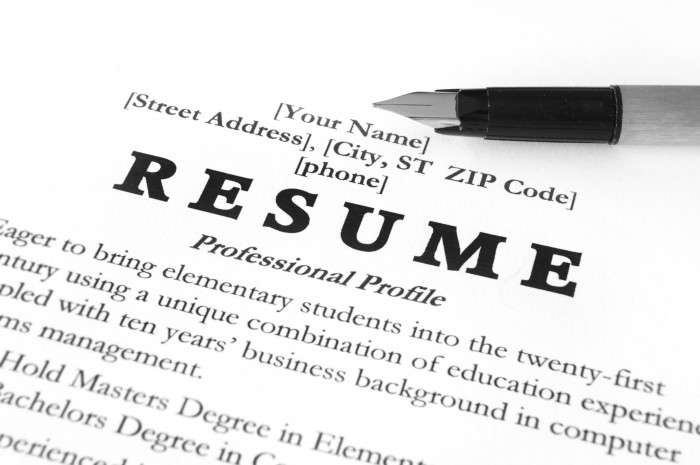 November 24, 2015
Does a truck driver have to have a resume to get a new job? The answer is no. It is not required.
However, a resume can demonstrate to future employers that you are a professional and that you're serious about your job. And in today's competitive employment environment, it may be just what you need to get the best truck driving jobs.
Here at ABCO Transportation, we're always looking for professional truck drivers. Every week our recruiters see plenty of job applications and some resumes from prospective drivers. We think of our drivers as professionals so it just makes sense that they would have a resume.
Five Reasons A Resume Will Help You Get Best Truck Driving Jobs
Demonstrate That You're a Professional
Show your prospective employer that you are a professional by including a resume with your application. This tells them that you're a serious applicant that deserves an interview. It also helps set the right tone for a new working relationship and lets the company know that you expect to be treated like a professional.

Show Off Your Great Work History
Every job application is going to ask for your work history. But a resume lets you dictate how much is said about each position, allowing you to fully describe the scope of your duties and responsibilities. This also lets the recruiter see if you qualify for non-driving positions down the road.
Brag of Your Accomplishments and Awards
Did you win employee of the month or employee of the quarter? How about driver of the year? Were you able to come up with cost-saving measures for a previous employer? A resume allows you to spotlight these accomplishments.
Share Your Other Interests
What do you like to do when you're not driving? What kind of hobbies do you have? Are you involved with any civic or volunteer groups? These listings can help show a recruiter that you're a well-rounded person and that you get along well with others.
Get Ahead of Other Drivers
Since a resume is not required for many truck driving jobs, having one sets you apart from the pack. With the extra information and details, presented in such a professional manner, this could help move your application to the top of the stack. This also lets the recruiter see if you qualify for non-driving positions down the road, such as those available through ABCO's Career Development Program.
What do you think about these resume tips for truck drivers? Comment below or reach out to us on any of our social media channels. We'd love to hear from you. And if you're interested in driving for ABCO, check out our Apply page today for the best trucking driving jobs.