August 28, 2015
Ready to start your new career as a professional truck driver? Awesome! We're ready too! We're always looking for good truck drivers here at ABCO Transportation.
Unfortunately, some of the applicants we receive are not quite ready for their time behind the wheel. For one reason or another, and sometimes for multiple reasons, we find driver applicants are ineligible to drive for ABCO.
In an effort to help future drivers, we've compiled this list of five obstacles to becoming a company truck driver and tips on overcoming them. Check out the list and let us know what you think.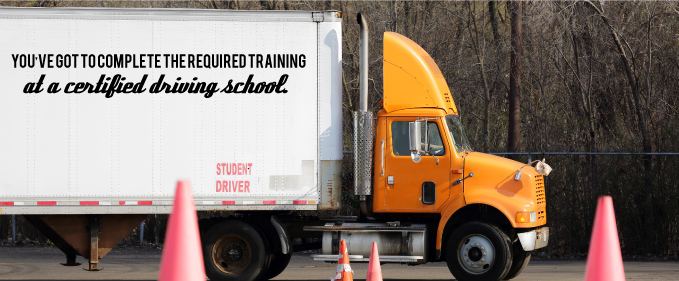 Bad Training
You've likely heard the adages "You get what you pay for," and "If it seems too good to be true, it probably is." These apply when it comes to truck driving schools. You've got to put in the time and complete the required program at a certified driving school. Look for a school that offers job placement, which can help you get your start in the industry. Most trucking companies require a year or more of driving experience.
Job Hopping
As it is in most careers, job hopping does not look good on your resume. In fact, no matter the situation or issue, trucking companies may start to think it's really about you rather than the difficult conditions you said you had to work under. Pay your dues and stay at one place for a while to gain solid experience. To become a well-seasoned driver, you need to drive for all seasons.
Non Class A Jobs
If you have a CDL Class A license, a requirement for work as a truck driver, then show us your experience with Class A jobs. Forget the dump truck driving jobs and the like. That kind of experience is not going to help you get a job as a truck driver.
Driving Record
It goes without saying that companies are looking for drivers with clean driving records. We're looking for those without "preventable accidents. " Keep a clean driving record and watch your speed.
Failure to Do Your Research
Work for reputable companies that are going to make sure you have the proper vehicle and equipment to do your job in a safe manner. Look for companies that have good safety records.
What do you think about this article? Did you find it helpful? Are you looking for the right company to drive for that cares about you? Contact us or reach out on our social media channels.
Want to share this article? We've got the tweet ready for you!
What's holding you back from being a professional #TruckDriver? Don't let these 5 obstacles hinder you: http://t.co/yAPLQbbPNe

— ABCO Transportation (@DriveABCO) August 28, 2015