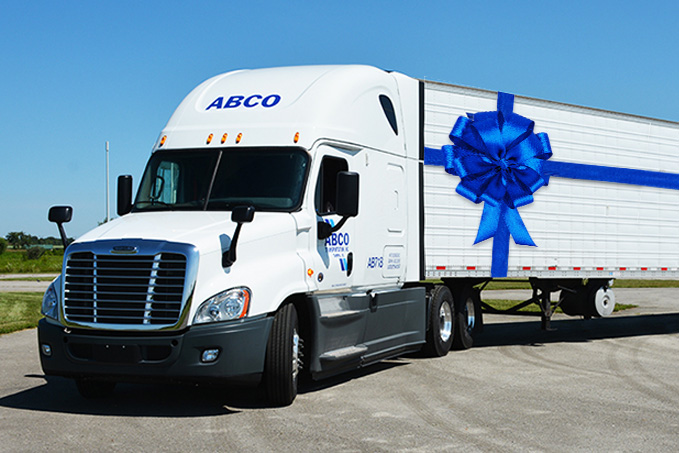 July 24, 2015
At ABCO Transportation we really do give a crap about our truck drivers! That's why we have purchased over 20 brand new 2015 Freightliner Cascadia trucks. Have you ever wanted to drive a brand new rig? Are you curious what it would be like to haul freight with a reefer? ABCO Transportation is hiring professional truck drivers and if you are looking to drive for a company that gives a crap… Call our recruiter right now at 800-664-4410!
Want to see more about our brand new trucks? Watch YouTube personality and professional truck driver Allie Knight give a truck tour of our 2015 Freightliner Cascadia, which she named Sheldon! Don't waste any more time! Click the video below to start the tour.
ABCO Transportation is your best choice for shipping refrigerated freight! We care about our drivers and want to make sure you get the miles you need. When you drive for ABCO you also can use our free driver resorts, the same one featured in our videos!
Want to learn more about ABCO Transportation and what we do? Check out our YouTube channel to see all the innovations we provide to our professional truck drivers. If you have any questions feel free to contact us.
Want to share this article? We've got the tweet ready for you!
At ABCO we're regularly updating our trucks. Take a video tour of Freightliner Cascadia with our pal @gluttnous: http://t.co/yKoasopZRY

— ABCO Transportation (@DriveABCO) July 24, 2015