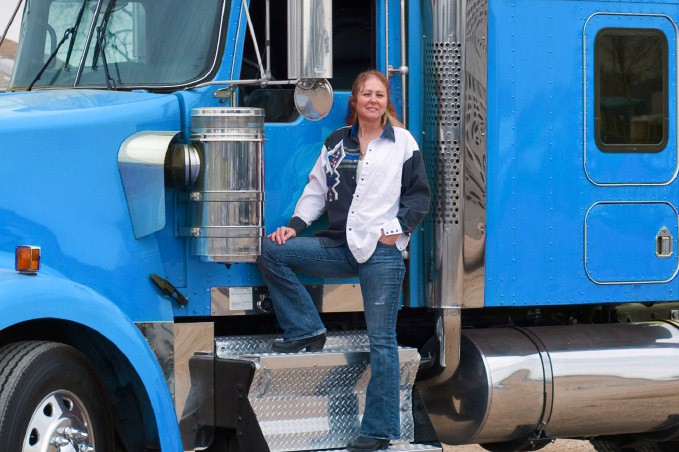 May 7, 2015
Many think of truck driving and most likely a big tough guy pops into your mind. He might have a long messy beard and is wearing a trucker's hat. At one time this image might have perfectly defined the truck driving industry in America, but that no longer is the case. The truck driving industry has gone through its fair share of growth over the years and women have helped influence this growth.
At ABCO Transportation we recognize the growth in this industry and welcome anyone who wants to get their hands dirty in our line of work. We aren't just talking about drivers though; women have been helping influence and shape the trucking industry from many different roles within trucking organizations.
Women Drivers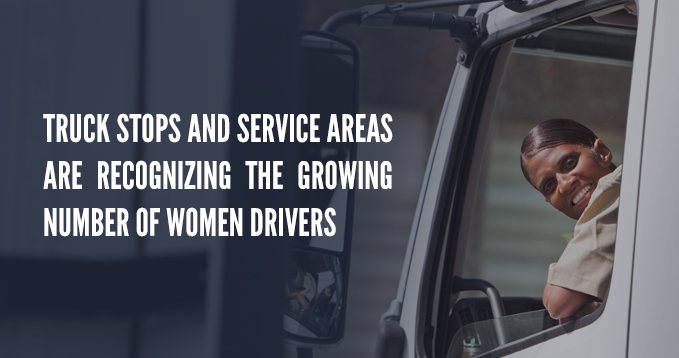 Driving positions are available as well. Truck stops and service areas are recognizing the growing number of women drivers and are adjusting to make sure their facilities provide the best experience possible. With a lot more carriers moving towards driver-friendly freight different options are now available. No-touch freight, drop and hook and regional positions make it so there is less direct contact with the freight, which makes for an easier pickup and delivery.
With growing popularity, some drivers have taken to the internet to showcase their skills and talent. The world of trucking is unlike anything many see working in an office. Through videos viewers can share the experience of the trucking lifestyle. Take a look at someone like Allie Knight and her adventures.
What Other Types of Positions Are Available?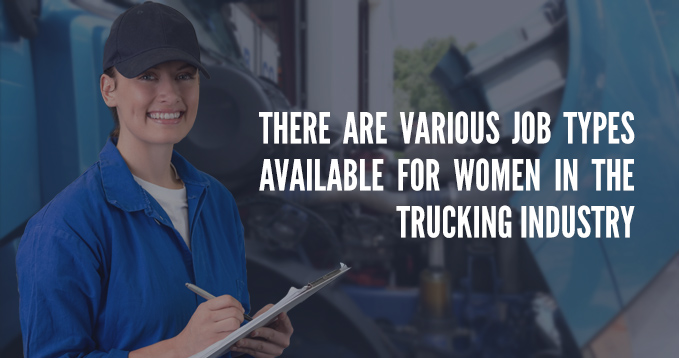 Any position is available for both men and women in the trucking industry. While most positions you would tend to think are dominated by men, some women really stand a cut above the rest. While it might be rarer to find a woman as the mechanic, they are out there. For example, take Monica Fernandez-Guerrero and her business partner Beth Garman who own a heavy duty repair shop. You can read more about their story here. They are even willing to mentor other women who want to become mechanics as well. Supported by their families these women are pursuing their dream in the trucking industry.
There are a lot of positions available within the industry besides sitting in the driver's seat. Women have become cornerstones for safety programs, recruitment, customer service and influencing national efforts through organizations like FMCSA.
If you are the type that needs to see it to believe it, call 1-800-664-4410 today and speak to Tania our driver recruiter – be careful she might just offer you a position you can't refuse. Tania has over eight years experience on the road driving her own truck so she knows exactly what you are going through. Companies aren't just hiring women but are selecting some of the best women in the field to help grow their fleets.
As you continue along the adventure of working within the trucking industry you will start to encounter more women in all types of positions. By changing the status quo and moving away from a mostly male dominated industry, we should expect to see some fresh ideas and perspectives on an old lifestyle.
ABCO Transportation cares about all of our employees. We want to encourage you to take advantage of the benefits we offer like valuable home time and our resorts. If you have any questions or want to drive for ABCO Transportation please call us at 1-800-664-4410. If you want to submit an inquiry, use our contact form. You can also reach out and chat with us on our social networks.
Connect with us on:
Women play an important role in the trucking industry. http://t.co/Et78kneAs2

— ABCO Transportation (@DriveABCO) May 10, 2015