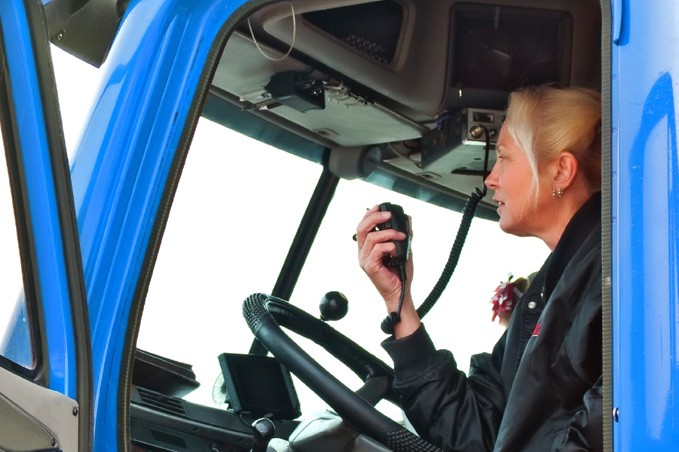 February 6, 2015
ABCO Transportation wants to help you deliver your freight to the right place at the right time. If your business has items that need to stay cold, we have the solution. ABCO has years of experience with shipping cold and dry freight covering a large variety of different items.
Over the years a lot of lingo has been created by truck drivers. Like some fields of work, this is a language all its own. In this article we will try to break down some of the lingo and explain what different terms mean. Some of these might be out of date and new lingo is invented every day. Read on to learn about some of the lingo we've found.
States and Nicknames
These are some common nicknames and slang for cities and states often visited by truck drivers.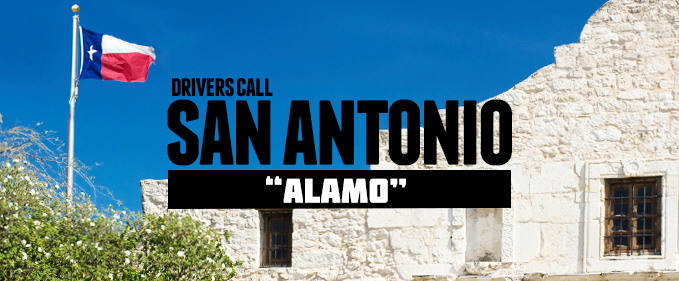 Alamo – San Antonio, TX
Astrodome or Dome – Houston, TX
Badger – Wisconsin
Bam – Alabama
Bean town – Boston
Beer City – Milwaukee
Big A – Atlanta
Big Apple – New York City
Big D – Dallas
Bikini – Florida
Buckeye – Ohio
Buick – Flint, MI
Bull City – Durham, N.C.
Brown Eye – Ohio
Charlie Town – Charleston, S.C.
Circle City – Indianapolis, named for Indy 500 racetrack.
Cigar City – Tampa, Florida
Communist State West Side – California
Crispy Corpse – Corpus Christi, Texas
Derby – Louisville, KY
Dysfunction Junction – Dayton, Ohio
Donkey-Ville – Wilksboro, NC
Duke City – Albuquerque, N.M., named after the Duke of Albuquerque.
Garbage State – New Jersey
Gateway – St. Louis
Ho Chi Minh Trail – California Highway 152, which is a "minefield" of car accidents.
Hollyweird – Hollywood, California
Iron City – Detroit
J-Town – Jacksonville, Florida
K-Town – Knoxville, KY
Little Havana – Miami, also Little Cuba.
Lost Wages – Las Vegas
Mile High – Denver, because of the elevation at 5,280 feet.
Monkey – Montgomery, Alabama
Motor City – Detroit
Music City – Nashville, Tennessee
Oak City – Oklahoma City
Okie City – Oklahoma City
Port City – Wilmington, N.C.
The Queen – Cincinnati, Ohio
The Sandbox – Sandusky, Ohio
Shaky – Los Angeles, because of frequent earthquakes.
Smoke City – Birmingham, Ala.
Spaghetti Junction – Atlanta GA north east side I-285 & I-85 North/South Doraville/Norcross Area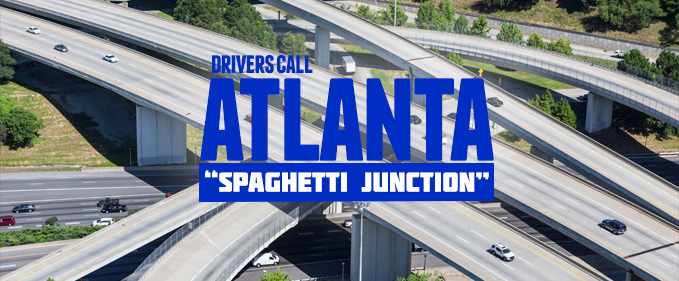 Sticker Patch – Phoenix
Sunflower – Kansas
The Triangle – Raleigh, Durham and Chapel Hill area of North Carolina.
Twin Cities – Minneapolis and St. Paul, Minn.
Watermelon 500 -Atlanta GA interstate 285
Windy City or Windy – Chicago
Lingo for Types of Trucks
These are some common terms used to describe different types of trucks out on the road.
Aardvark/Anteater – A big rig with a long, droopy nose.
Bluebird – Marten Transport driver. Marten trucks are decorated with martin swallows (birds).
Bulldog – a Mack tractor
A Bull frog – an ABF truck
Buster Brown – UPS driver
Cornflakes – a Consolidated Freightways truck
General Mess of Crap – GMC trucks by Volvo
K-Whopper – a Kenworth truck.
Jack-a-lantern – Schneider owner operator trucks "Cut out a little different".
Mighty Slow – M.S. Carriers driver
Pumpkin – Schneider company trucks, named because of their bright orange color.
Pumpkin Patch – Schneider company terminal
VW – a Volvo/white tractor truck.
Wally World – a Wal-Mart truck, store or dist. center.
We hope you enjoyed learning some of the lingo truck drivers use out on the highway. Make sure to check back next week for part two. Send us an email to share your lingo if you have some interesting nicknames for cities or states.
ABCO Transportation supports all of our drivers, because we care! When driving for ABCO you aren't just a number you're a name. Are you interested in driving for ABCO? Please contact us to learn more. If you like our blogs, check out our social media channels as well for more tips and tricks.
Keep up with our updates by following our blog. We post biweekly! http://t.co/cn24DkghCt

— ABCO Transportation (@DriveABCO) February 6, 2015
Connect with us on: