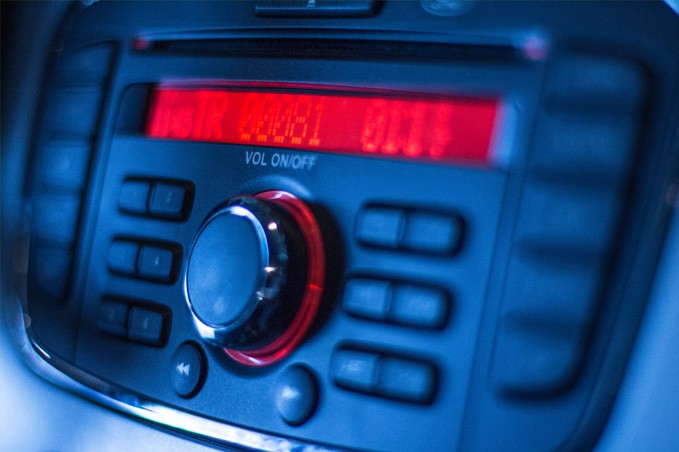 January 9, 2015
Over the years a lot of musical genres have produced songs about truck driving. While a handful of these songs have become very popular over the years, we hope to introduce some hidden gems as well.
At ABCO Transportation, we specialize in caring about our drivers. We know you spend long hours on the road and a lot of times are alone; music is a great companion to fill the silence. To hear our top picks for truck driving songs, read on.
Here is our list:
Dave Dudley – "Six Days on the Road": Released in 1963, this was one of the most influential trucking songs of its time. This song is a celebration to American truck driving.

Jerry Reed – "Eastbound and Down": Released in 1977, as a single, this song spent 16 weeks on the U.S. country music charts, peaking at #2.
Alabama – "Roll on 18-Wheeler": Released in 1984, this song tells a story of a man who drives an O.T.R. semitrailer truck to support his wife and three children.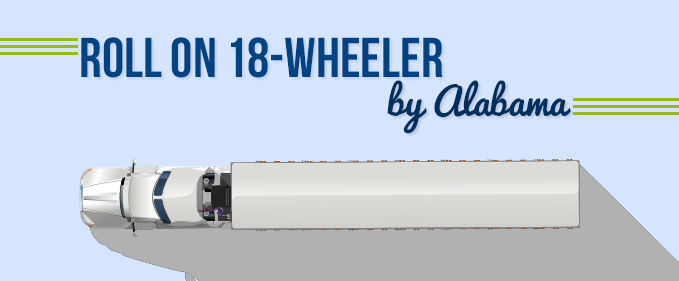 C.W. McCall – "Convoy": Released in 1976, "Convoy" was not McCall's first song, but easily became his most popular. This song was released at the peak of the CB radio fad in the United States.
Ronnie Milsap – "Prisoner of the Highway": Released in 1984, this song tells the tale of a truck driver who is enticed but also imprisoned by the highway.

Merle Haggard – "Movin' On": Released in 1975, another hit paying homage to American otr truck drivers. This hit also doubled as the theme song to the show Movin' On.

The Willis Brothers – "Give Me Forty Acres (To Turn This Rig Around)": Released in 1964, was the first single from their album Give Me Forty Acres and rose to #9 on the U.S. Billboard Hot Country Singles.

Johnny Cash- "I've Been Everywhere": Released in 1996, Johnny Cash wasn't the first to sing this song. Originally written by Geoff Mack in 1959 and later made popular in 1962 by Lucky Starr, this song is a classic hit and has over five different renditions by various artists.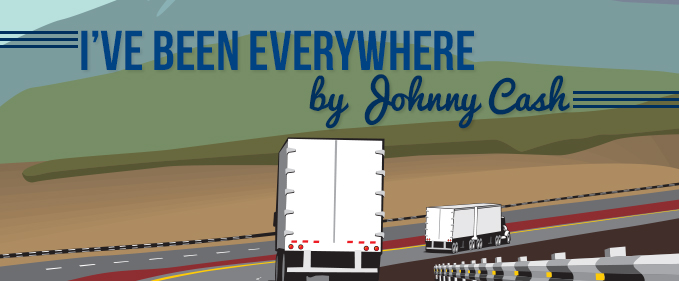 Grateful Dead – "Truckin'": Released in 1970, this song was recognized as a national treasure in 1997 by the United States Library of Congress.

Claude Gray – "How Fast Them Trucks Can Go": Released in 1967, this song never made it to the top 10, but is one of Gray's fan favorites.

Alan Jackson – "Thank God For The Radio": Released in 1994, this version is a cover song of the original, released in 1984 by The Kendalls.
Dan Seals – "Big Wheels in the Moonlight": Released in 1988, this song quickly peaked at #1 on the U.S. Hot Country Songs Billboard.

Bud Brewer – "Big Bertha, The Truck Driving Queen": Released in 1975, this song is a trucking classic.

Boxcar Willie – "Truck Drivin' Man": Released in 1954, the original recording was done by Terry Fell. Over ten artists have recorded renditions of this song, with Boxcar Willie's version being one of the most popular.

We hope some of these songs bring back great memories. Do you have any favorite truck driving songs to share? Click below to connect with us on social media and share your favorite trucking songs.
ABCO transportation knows how frustrating it can be to feel like you don't have a voice, even if you aren't a top notch singer. We care about each and every one of our drivers, and we go out of our way to make sure you know that. For more information about how you can join our team, feel free to contact us. You can also connect with us through our many social channels.
Quick, name the first #truckdriving song you can think of! We've compiled a list of our top picks http://t.co/7ISyeAGc3l

— ABCO Transportation (@DriveABCO) January 9, 2015
Connect with us on: