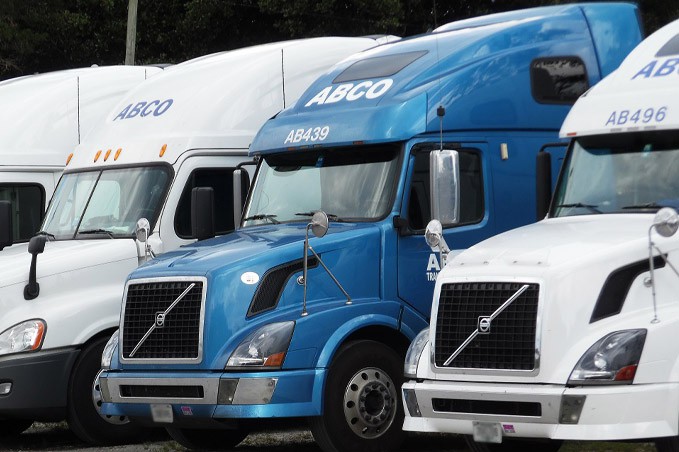 January 23, 2015
The hub and spoke system was originally utilized in the airplane industry. However, it has been easily adapted to the trucking industry with the transportation of freight. The hub and spoke system has some faults when trying to move people from place to place, but excels at the transfer of goods.
ABCO Transportation cares about our drivers and strives to get them home to their families as much as possible. We understand that drivers spend a lot of hours on the road away from their families, and the hub and spoke model has helped bring more drivers home more often. Read further to learn more about the benefits of the hub and spoke system.
What Is Hub and Spoke?
The hub and spoke model is designed to have a central location, the hub. The hub then connects with many additional locations nearby that are frequently used, creating the spokes. The spokes can be the final destination or a drop off point to transfer the freight to another driver, until the freight reaches its final destination. There can be multiple hubs spaced much farther apart than the spokes to create more centralized locations.
Home Time
A major benefit to the hub and spoke system is the additional home time drivers receive. When utilizing the hub and spoke system, drivers will travel shorter distances to pick up and deliver their freight. Most hub and spoke systems keep drivers within 200 to 300 miles of their main hub. This makes it much more reasonable for a driver to come home on some nights and weekends based on their schedule. For drivers not wanting to be out on the road for two weeks or longer, this is a more preferred route.
Resources
The hub and spoke system makes better use of resources, including drivers, trucks, delivery time frame and sorting of freight. By centralizing your freight drop-off and pick-up locations, you can make better use of the trucks and drivers' time. Knowing when trucks will be coming to the hub can help with scheduling delivery times for freight with the receiver. This can help prevent drivers from having too much down time waiting for their freight to be dropped off by another driver. We all know drivers hate waiting around and would rather be on the road.
ABCO Transportation strives to create the best driving environment for our employees. We care that you get to spend quality time with your friends and family. If you have any questions about the hub and spoke system, please contact us. You can also connect with us on our social media channels.
#Truckers, are you aware of the hub and spoke frame system? Take a look at all its benefits to you http://t.co/qwCcK6HkJD

— ABCO Transportation (@DriveABCO) January 27, 2015
Connect with us on: