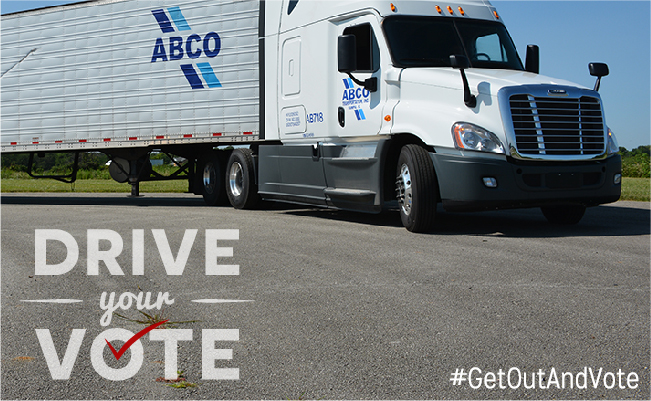 September 30, 2014
Many truck drivers find that voting in local, state or national elections is difficult due to life on the road. Rather than miss this valuable opportunity and right as a citizen, with a little planning, drivers can still exercise their right to vote. All it takes is a little knowledge of the important dates and compliance guidelines associated with the voting process.
Registering to Vote
It's easier than ever to register to vote. A good first step is visiting the U.S. Election Assistance Commission website, which contains a wealth of pertinent information from how to get registered in your home state to details about local, state and federal elections. In addition, you will find information regarding polling locations and times, deadlines and candidate details.
It's also a good idea to check periodically with your local/state Supervisor of Elections prior to an election to make sure your information is up to date. Many of the updates can be online in just a few short minutes.
Alternatives to the Polls
It may be helpful for truck drivers to request an absentee ballot well in advance of an election. For example, the 2014 Mid-Term Elections slated for Nov. 4, 2014, are about a month away. Deadlines to request absentee ballots are quickly approaching so don't miss the one in your state. Requests can be made online or at your local elections office.
Early voting is now an option to cast a ballot and is becoming a popular trend, especially for those who have missed requesting an absentee ballot. The dates, times and locations for early voting vary per state. Begin now to find out which ones apply to you. For states like Florida, where ABCO is based, the state's elections website is a good resource to utilize.
Some drivers may be able to vote from the comfort of their home or truck with an absentee ballot, and then drop it in the mail in time for it to be counted on Election Day. Others may find it easier to stop by an early voting site while at home on downtime or in the area to cast a ballot.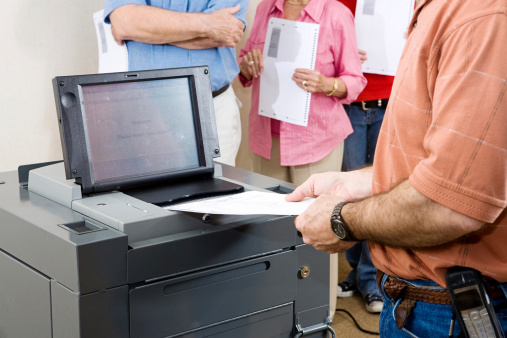 Every Driver's Vote Counts
Traditionally, voter turnout drops during Mid-Term Elections, but truck drivers who participate in the voting process can help increase those numbers.
Whether you're on the road, in the terminal or resting at home, don't forget to exercise your right to vote during the upcoming midterm election on November 4th. All 435 seats in the U.S. House of Representatives and 33 of the 100 seats in the U.S. Senate will be contested, along with territorial governorships, state/territorial legislatures and numerous state and local races.
Start your preparations today so that you can make a difference and drive your vote! To keep up with the latest industry news and company updates, connect with us on Facebook and Twitter!