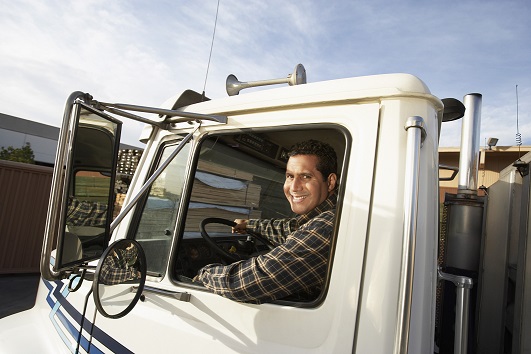 August 27, 2014
The need to hire truck drivers is now at a critical level as carriers large and small try to keep up with increasing freight shipments across the board. The shortage for drivers is also fueled by several things including increased regulation on the industry, older drivers retiring and new drivers being recruited to other career paths. Here's more information on truck drivers needed to fill the gaps.
Trucking By The Numbers
It's estimated by the American Trucking Associations that the trucking industry, as a whole, needs to hire 30,000 to 35,000 drivers to keep up with current demand.
Recruiters are focusing their efforts to attract younger drivers, women and military veterans to trucking careers to help fill the gaps and keep trucks on the road. The ATA reports that:
Nearly 70 percent of freight tonnage moved in the U.S. goes on trucks. (tweet this)

To move 9.2 billion tons of freight annually requires over 3 million truck drivers to haul those shipments. (tweet this)
The ATA also estimates that large carriers have endured a 92 percent turnover rate annualized in the first quarter. In the next 8 years, the driver shortage is expected to surge to over 200,000.
Many in the industry say while there has been a longtime driver shortage, it was overshadowed by the recession and is now coming to light again as the economy shows signs of recovery.

Trucking With Barriers
Industry leaders also point to the increasing regulations on trucking which impacts a variety of areas including HOS or hours-of service. HOS specifies how many hours a driver can be behind the wheel.
The mandate that all carriers and drivers must use electronic logging devices or ELDs is expected to go into effect in 2015. As the trucking industry works to make the transition, it's expected the new technology will level the playing field for drivers.
Driver pay is also factored into the equation as many view the strict HOS rules as a barrier to how much money they earn based on the amount of miles driven.
Trucking At ABCO
At ABCO, we are currently hiring drivers for OTR (over-the-road) and Regional Routes. The current need for OTR is nationwide with an emphasis east of the Rocky Mountains. As for Regional Route drivers, the focus has been in Florida, specifically Central Florida north to Jacksonville. Also, we have a huge demand for drivers in Georgia, especially metropolitan Atlanta.
We realize many drivers are looking to obtain routes that will give them more home time. Our fleet managers can work with drivers when scheduling loads to accommodate more home time.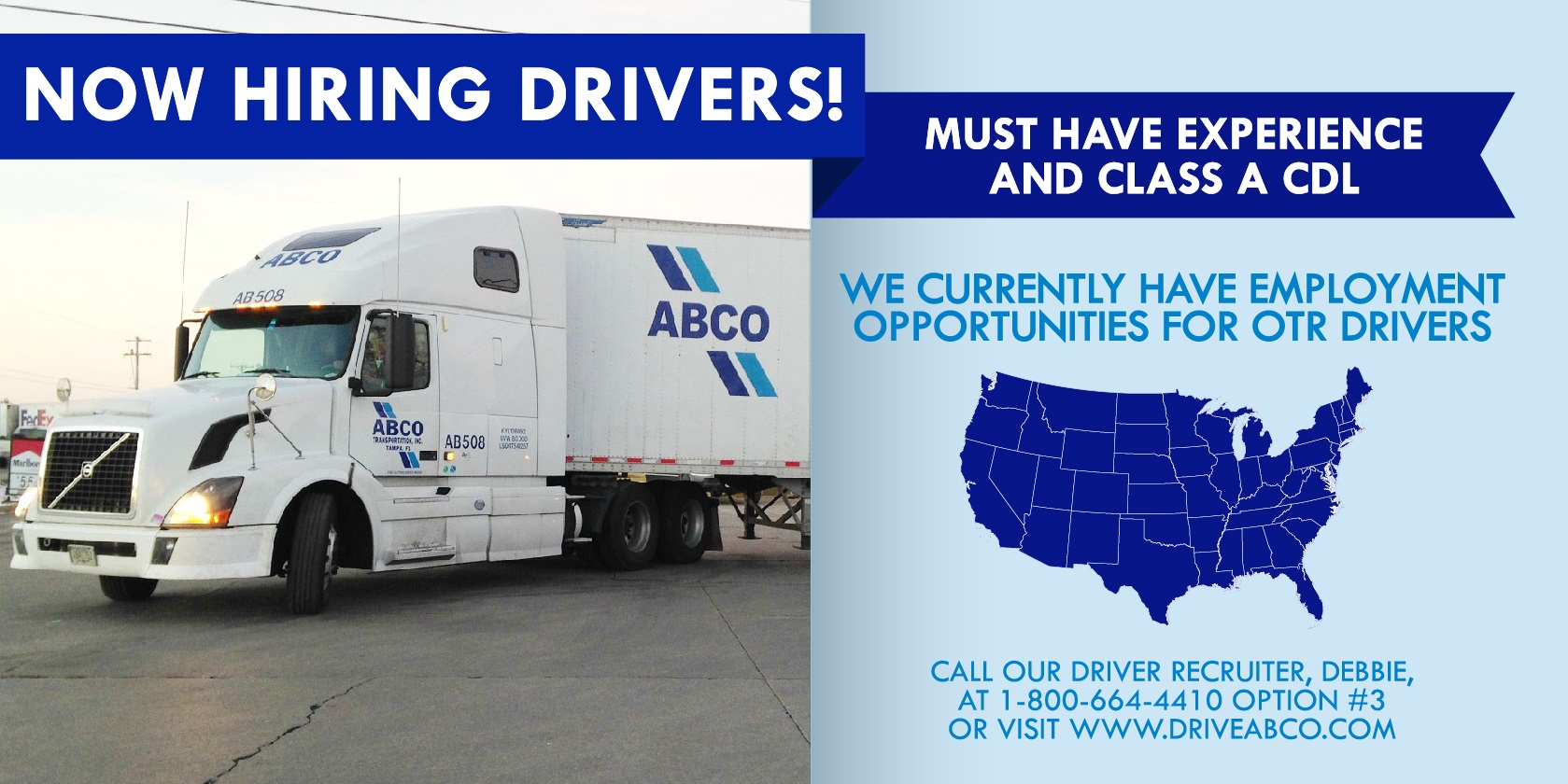 Check out the ABCO Careers page on our website to see what it takes to join our team. Connect with us on Twitter or Facebook and chat with ABCO driver recruiter Debbie who can help answer any questions and help get you started on an application with us.