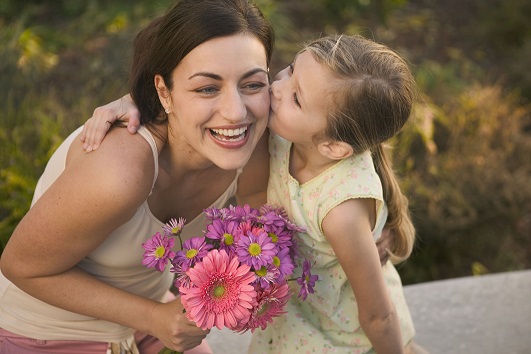 May 9, 2014
A vibrant vase of roses or a bouquet of beautiful blooms may be just the perfect gift to make moms everywhere smile on Mother's Day. And getting all those flowers in place each year for the second Sunday in May is a logistical feat for refrigerated trucks that requires weeks of pre-planning to get the job done.
The bulk of the fresh flowers coming into the U.S. from Central and South America enter the Port of Miami and are then transported via refrigerated trucks across the U.S. to a network of distributors to make the last leg of the journey from florist shop to mom.
Mother's Day Flower Sales Trump Valentine's Day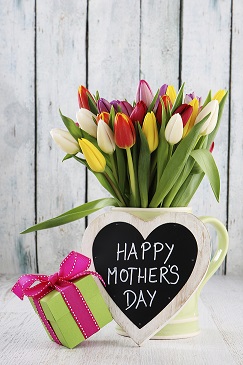 Outside of winter holiday floral arrangements, Mother's Day ranks as the top occasion for flower purchases beating out Valentine's Day. According to Flowers.com, a leading online retailer of floral arrangements, fresh flowers accounted for 72 percent of all Mother's Day gifts last year. We love our mothers and 66 percent of consumers show it to the tune of spending $2.3 billion on Mother's Day flowers each year reports the National Retail Federation.
Utilizing Technology to Keep Flowers Fresh
Transporting the delicate and sensitive freight is a big job and must be done timely to ensure the blooms survive the trip and arrive to be greeted with a "Wow!" A number of national retailers have entrusted the shipment of their floral freight to ABCO Transportation. We have invested in technology like satellite monitoring systems to ensure that our fleet of refrigerated trucks is able to maintain required temperatures to ship floral freight. In addition, our trucks adhere to a rigorous maintenance schedule to minimized breakdowns.
The technology we utilize allows our team to monitor temperatures inside each trailer and modify as needed. An alarm system alerts the driver regarding temperature shifts and the driver can either make the adjustment themselves or it can be done remotely by fleet staff.
Not Too Hot, Not Too Cold, But Just Right!
The ramp up to shipping for Mother's Day begins about a month in advance so it's important for us to have our drivers and trucks in place in Miami as demand increases. The average floral shipment is 1,000 miles with a priority on shelf life once arriving. So, it's our goal to optimize the supply chain with expedited service to extend shelf life.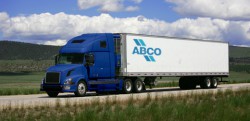 If a shipment of flowers gets either too cold or too warm during transit it could shorten the shelf life by several days. The average temperature of our trucks shipping flowers is between 36-38 degrees.
And it's not uncommon to find one of our refrigerated trucks loaded with 25 different types of flowers either boxed (quarter, half or full boxes) or wet packed (standing up-right in a bucket with a box over the head of the flowers). Florida is also home to a variety of floral greenery growers and we ship their products to many of the same distributors.
An added challenge for us this time of the year is that harvesting of produce from South Florida is also peaking and adds to the demand on our fleet near Mother's Day to ensure our customers meet delivery times to maximize their profits.
So, as you head to the florist to select the perfect flowers for Mother's Day, know that only a few short days prior, the blooms were likely still growing thousands of miles away to make sure they remain fresh and beautiful to make mom smile on her special day, and for many days to come.