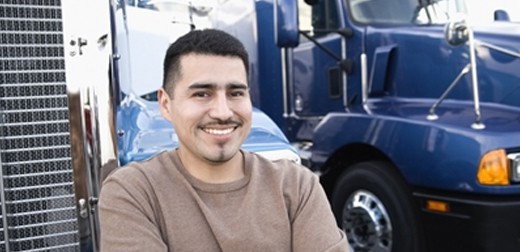 May 2, 2014
At ABCO, our drivers are part of our family. This is why ABCO drivers receive a weekly call from our driver recruiter/retention staff to check in and learn of any concerns. On average, we have 110 drivers and our staff typically spends 20-25 minutes talking to each driver on the phone. During these talks, drivers are able to share concerns they have about the trucking industry in general or specific concerns they have with ABCO. Once concerns are identified, our staff works with company management and leadership teams to address them appropriately.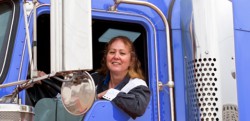 We believe it is very important to develop and maintain a connection with our drivers. This connection allows us the opportunity to let each driver know we appreciate what they do for the company on a daily basis. This open line of communication is even more important today, as the industry continues to change and we experience an overall driver shortage. In addition to the weekly calls, we show our drivers appreciation in other ways through programs like King/Queen of the Road, Driver of the Year, Rider policy, and referral bonuses.
King/Queen of the Road & Driver of the Year:
This program is also referred to as the "Elvis" Program. With this program, drivers must meet a list of criteria each month to earn points and incentives based on a 12 month period.
Month 1 Qualify: Driver receives a designated "King of the Road" hat and pin. A pin can be earned for each month following.
Month 6 Qualify: The driver earns the "Safe Driver/King of the Road" designation, along with a "Safe Driver/King of the Road" sticker or magnet for their tractor and use of the "Driver of the Month" parking spot.
Month 10 Qualify: After 10 consecutive months, the driver will receive a jacket, $250, another sticker/magnet, and use of the "Driver of the Year" parking spot.
Truck Driver Rider Policy:
After being employed with the company for 90 days, a driver with a clean safety record is allowed to take an adult passenger on the road with them at no charge.
Truck Driver Referral Bonus:
We offer a monetary bonus to our drivers for referring other drivers to ABCO.
Our Drivers are Valued:
Our goal is to let every driver know that we care with a personal touch. In other words, there is someone our drivers can call and speak with for any issue that arises.
We understand that our drivers make a huge sacrifice by being on the road for several weeks at a time, away from their families. They also endure a range of weather conditions to ensure freight is picked up and delivered on time. So for us, we believe every driver needs to know how much we appreciate them!
Our company is growing and that means we need to expand our team of professional drivers we depend on to deliver the high quality services our clients have come to expect. ABCO is committed to creating a professional environment for our members to succeed. If this type of work environment meets your needs, learn more about our truck driving careers and find out what it takes to join the ABCO team.