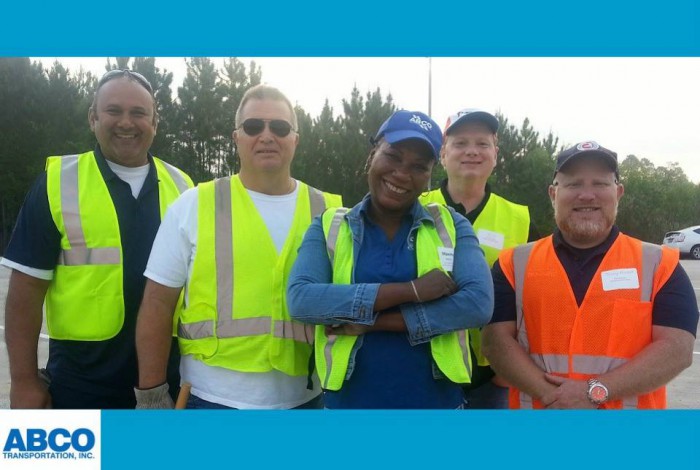 April 30, 2014
April is the official month for the National Safety Council to observe Distracted Driving Awareness Month. Just like the National Safety Council, we take safety seriously here at ABCO Transportation. As April comes to a close we want to introduce you to Wayne May and our Safety program.
Safety is a Priority
Safety is a priority with everything we do at ABCO Transportation. Making sure our drivers and other staff members are safety compliant is the job of Wayne May, ABCO Transportation's Safety Manager based in Ocala, FL at the ABCO East Location.
Wayne also manages safety for the ABCO West Location in Pleasant Valley, MO. His department is charged with making sure all safety guidelines set by the FMCSA (Federal Motor Carriers Safety Administration) are met.
Drivers as Individuals, Not Just a Truck
ABCO works hard to create a professional and friendly work environment where each person is an individual, not just a truck number. The same goes for safety. We work with each individual driver to make sure they are following safety guidelines behind the wheel, as well as in other aspects of the job.
There are a variety of things drivers must do each day in order to be in compliance. It is our safety department that works closely with our team of dedicated and professional drivers and managers to ensure there are no safety lapses.
Truckload and Temperature Sensitive Freight
ABCO specializes in shipping truckload freight and temperature-sensitive freight, which must be handled in a safe manner from pickup to delivery. ABCO has a solid commitment to safety and integrity and we are joined by a caring team of dedicated professionals who all take pride in serving our customers in the community.
Learn more about ABCO, the freight services we offer or how you can join our team by liking us on Facebook or following us on Twitter.