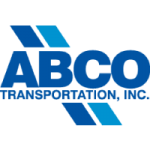 Website ABCO Transportation, Inc.
Our truck driving jobs offer medical, dental, and vision insurance, company-paid life insurance, vacation time, and exclusive driver resorts. Apply now!
ABCO Transportation has local truck driving jobs available in the Atlanta area. Every driver has a preference when it comes to their time behind the wheel.
We are looking for professional, experienced CDL-Class A drivers to fill these critical Local Positions.
What to expect from trucking jobs at ABCO:
ABCO is where drivers can move their careers forward. There is no guess work with us.
Driving a local route for ABCO comes with several perks and benefits including:
Great Pay and Benefits such as a 401k Plan
Home daily
Exclusive Driver Resorts
Appreciation and Respect from our Professional Staff
How to become a truck driver for ABCO:
It takes a lot to earn a trucking job with ABCO. Our driver recruiters are ready to talk to those interested in the opportunity. Here are the basics they are looking for:
Great Attitude and Work Ethic.
Experience and Professional skill. Minimum one year CDL-Class A
Hazmat Required within 30 days of Hire (Reimbursement Available)
Rail container, Dry Experience Preferred
Clean MVR
Mutual Respect and Communication
We mean it when we say your experience matters at ABCO. If you have a CDL-Class A license and want to advance your career, here's your chance at ABCO Transportation. Take a moment to learn more and apply to fill one of the available truck driving jobs in Atlanta.