Over the Road Truck Driving Jobs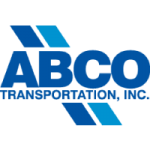 Website ABCO Transportation, Inc.
Our truck driving jobs offer medical, dental, and vision insurance, company-paid life insurance, vacation time, and exclusive driver resorts. Apply now!
We have a number of solo and team opportunities available. From over the road or drop and hook, we have a place for you. Apply Now!
ABCO Transportation is currently offering Regional trucking jobs to experienced CDL-A drivers, who soon become experts behind the wheel on our Regional team.
Regional trucking jobs, like others in the industry, require hard-working professional drivers. So, put your Class A to work for a company that takes care of its drivers like ABCO.
What ABCO Regional Truck Drivers can expect:
ABCO is a company where drivers can move their careers forward. Take a look at what ABCO driver benefits include:
Great pay and work life balance
Pet and Rider friendly from Day 1!
No touch
Best in Class Peterbilt Ultralofts 579's
Flexible Home Time
Exclusive Vacation Resorts at no cost!
Benefits, including 401k!
What it takes to become an ABCO driver:
ABCO is looking for elite drivers to join the team. Our driver recruiters are always looking for Regional drivers to fill our trucking jobs around the country. Examples of what it takes to drive for ABCO include:
Great attitude and work ethic
Experience and professional skill. Minimum 1-year Class A
Clean MVR
Mutual respect and communication
If you're an experienced CDL-Class A truck driver ready to take on a regional route, give us a call. Here at ABCO, your experience matters.