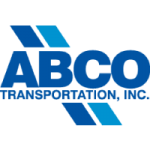 Website ABCO Transportation
Our truck driving jobs offer medical, dental, and vision insurance, company-paid life insurance, vacation time, and exclusive driver resorts. Apply now!
Ready for a change? It's time to lease, with the option to own your own truck! ABCO has an incredible Independent Contractor opportunity available for you! ABCO puts your experience first. With ABCO you receive the guaranteed appreciation and respect from our professional staff, strong revenue, and the support you deserve!
ABCO Transportation is looking for Elite Independent Contractors for our Dedicated Customer Fleet! What we offer:
Paid on all miles – $1.70 Loaded/$1.00 Empty
Dedicated Lanes
No touch
Excellent Fuel and Maintenance discount program.
Additional Stop and Detention Pay
Best in Class Late Model/ Low Miles Peterbilt 579 Ultralofts available to lease through our leasing affiliate.
What it takes to become an ABCO Independent Contractor:
ABCO is looking for elite Independent Contractors to join our IC team. Our IC recruiters are always looking for business minded IC's to service our Dedicated Customer needs. This is a sample of what it takes to contract with ABCO:
Great attitude, business sense and work ethic.
Experience and professional skill, minimum 1-year Class A
Clean MVR
Mutual respect and communication
Above average on time service capability.
If you're an experienced, professional Class A Independent Contractor ready for a change, contact us today! Here at ABCO, your experience matters.