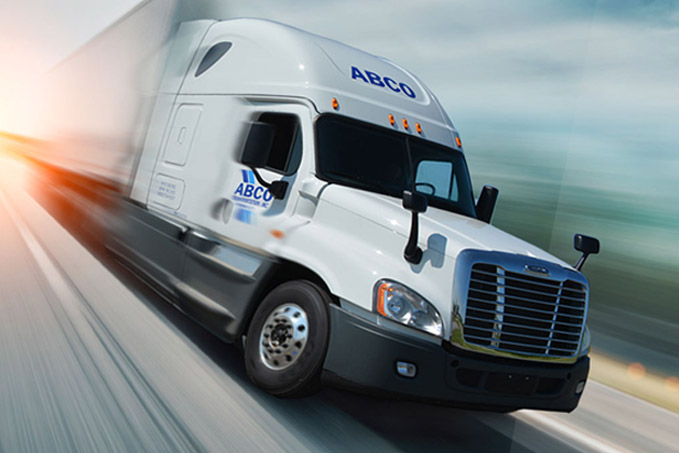 January 13, 2017
Resolutions for the New Year have become something of a cliché, but a new year is the perfect time to reevaluate your personal and career goals. It is the first step in making plans to bring you closer to success. The truth is only 8 percent of people follow up on these resolutions. New Year resolutions for truck drivers can be hard to stick with in a demanding industry, but here is some advice for creating realistic resolutions and developing your trucking career in a positive way.
Resolutions should support your own personal career goals. Don't forget that your goals should be SMART: Specific, Measurable, Attainable, Realistic and Timely.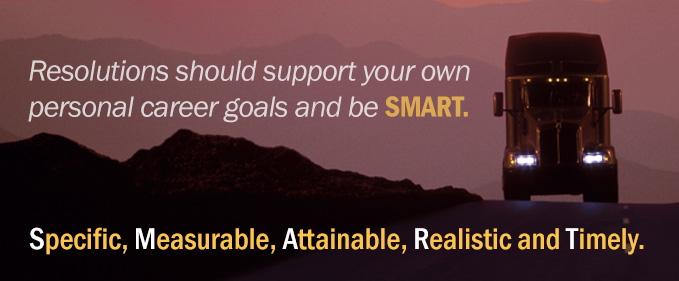 SPECIFIC
In trucking, experience is the best way to develop your career . Although most trucking companies have their own agendas and criteria for truck drivers, being specific means having a plan for the type of experience you want. You should gain all the experience you can if it furthers your career goals. If there is a clear way to tell if the goal is met, then it's specific. Want more mileage for 2017? Start keeping track of your miles each month and see where you are at.
MEASURABLE
New Year resolutions for truck drivers are more effective if there's a way to measure your progress. Mileage is a good start as all truck drivers are expected to cover a certain amount within 70 hours. It's also important to know what's ahead, and plot the best route for avoiding traffic, construction, bad detours and other things that will slow you down. Whatever your goal may be – whether it's driving more miles, spending more time at home or zero accidents – it should be quantifiable. And share these goals with your manager so they can help you work towards them.
ATTAINABLE
What can you do now that will benefit you most? Choose goals that stretch your abilities but are still attainable. Consider what your limitations may be and how to overcome them, such as maintaining a good DAC report. Driver history is important throughout your career. Monitor your DAC report and if necessary search for a service that can help you clear it up.
REALISTIC
Are your New Year resolutions something you can accomplish in a reasonable time frame? Be honest about your skills and focus. In a busy schedule, it might help to prioritize your goals. Determine which goals you can accomplish first. That can help you build momentum for completing all of your goals. For example, if you want to coach your son's basketball team but you're gone five nights a week, that is not a realistic goal. But if your goal is more home time, and you can run your routes Sunday through Thursday, then being home on weekends to attend those games is a more realistic goal.
TIMELY
Getting to your delivery destination on schedule and in the least amount of time requires effective time management. A truck driver will encounter many time-wasting circumstances, from bad weather to traffic jams. With experience, truck drivers learn to manage their time on the road. You may be able to deliver the load ahead of schedule and still have plenty of time to rest and relax. When setting goals or resolutions, you also want to include a time component or deadline. Set a weekly or monthly goal that can help you meet your overall goal.
What do you think about these tips for resolutions and SMART goals? Share your own truck driver resolutions below.
ABCO Transportation is a refrigerated trucking company looking for skilled drivers to fill a growing demand. Professionalism and diversity among drivers are the keys to our success. If you're ready to take the next step forward in your driving career, apply to ABCO.